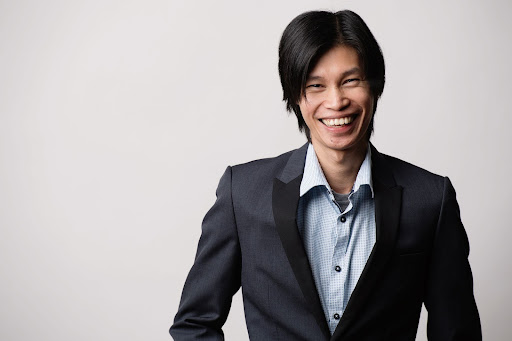 Building your business takes hard work and a lot of commitment. While social media has made it more accessible to connect with brands and audiences, the level of competition has also risen alongside it. The fight for visibility and to carve out a space for yourself in the online landscape has left countless business owners spending more time than they have glued to their phones trying to make impressions, engage their audience and convert leads when they'd rather be focusing on the big picture.
Digital marketing strategist Binh An Nguyen, understands well the overwhelming feeling of building a business from scratch, having done it himself multiple times. Overcoming his own challenges, and working with his clients through the digital advertising agency he founded Market Ease Digital, Binh has helped businesses of every size to reach their goals. From locally owned small brands, to multinational organizations, Binh is an award-winning veteran when it comes to scaling businesses and building successful brands,
With a drive to forge a path for himself outside the traditional career paths that his migrant family expected of him, Binh made the tough decision to drop out of his Engineering degree and put his whole heart into starting his own business. "We're a large Vietnamese family with 10 children and I'm the youngest. My parents had traditional views on success with academic excellence and working diligently up the ladder at a normal 9-5 job." Binh explained, "My decision to drop out of uni to pursue business led to my dad and I not speaking for months."
Still, Binh was determined to start a business, leveraging his fluency with computer systems and his passion for design, and creating a pathway for success he himself could be proud of. Binh worked multiple low-paying jobs as a kitchen hand, in factories and farming while honing his craft, eventually building a 7 figure business with no outside help.
Market Ease Digital is a full service digital marketing agency that employs holistic business development strategies; from social media advertising campaigns, to search engine optimization and google ads services, conversion rate optimization and more. The team of specialists at Market Ease are able to effectively manage every aspect of their clients' growth, whether it be generating new leads, consistently converting them into sales, or sustainably scaling your operation to the next level.
Throughout Binh's journey, he's worked with some of the largest national brands in Australia and globally, serving clients in over 6 countries. Some of the major clients Binh and Market Ease Digital have managed campaigns for include Hyundai, Subaru, Etihad stadium, Sage Automation, Detmold Group, yd., Tarocash, The Australian Federal Government and even the Obama Administration in the US.
Binh has also presented at many high profile national and international events, including The CEO Institute, CPA Australia, Educate Plus International Conference and many more. Even in his hometown in South Australia, Binh delivers regular presentations to organizations such as SA Leaders, Showcase SA and more, sharing his experiences for the benefit of the next generation of entrepreneurs. Binh's efforts have seen him recognized as a Top 40 Business Leader under 40 in 2020.
Put your growth in the hands of the experts at Market Ease Digital, and free yourself up to focus on the things you do best. Connect with Binh An Nguyen and the team at Market Ease Digital through their website, or their Facebook and LinkedIn social media pages to learn more about how these digital marketing pros can help you kick your goals, and hit the ROI's you're looking for.