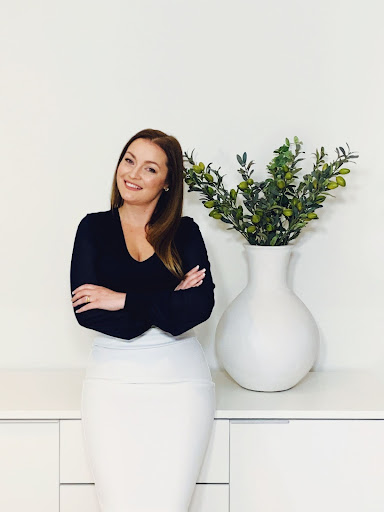 Employment in the post-pandemic world has taken a real turn in Australia, with a large percentage of businesses around the city struggling to find and keep staff. Applications via traditional means of recruitment, including online job boards, are at an all time low. As a result, recruiters – like Suzie Ninevski of A.I.R Recruitment – have become an even more essential asset in the bid to find high quality staff that tick all of your boxes. But talent acquisition is no longer enough – these days, finding your edge as an employer is key.
With a name inspired by the three key fundamental people solutions – Attract, Integrate and Retain – A.I.R Recruitment prides themselves on being a team that understands the qualities, knowledge, skills and experience their clients are looking for. Their team possesses hands-on experience working across many industries, from sales and marketing to management and administration. Success is not only measured by the number of vacancies filled, but on delivery of the best recruitment solution through the creation of best-fit scenarios.
A.I.R places a key emphasis on connecting the right person to the right position. They understand that filling a role is meaningless if that person only lasts a few months before moving on. Suzie and her team are strategic in their approach to connect their clients with the right candidate. On top of the usual advertising and interview process, they utilise various assessment tools that help weed out those candidates that best align with their client's company culture and goals.
As the Director of A.I.R, Suzie is passionate about connecting opportunities that deliver results for her clients, assisting with business growth via talent acquisition, and helping individuals to reach their full potential. She is an award winning and nationally recognised sales and recruitment professional with a career that spans sales, marketing, media, advertising, management and administration.
"I thrive on challenges and enjoy tackling complex situations," she says of her work. "My professional experience, industry intelligence, network of leaders, and strategic approach combined with my natural ability to communicate at all levels allows me to assist you to attract and retain quality candidates and roles across many sectors."
Most recently, Suzie added the 2021 Wallsend Woman of the Year Award to her long list of achievements. She was nominated by Wallsend MP, Sonia Hornery, for her generosity to the Wallsend community over the Covid-19 pandemic as well as her success as a local businesswoman. She was also nominated for the 2021 NSW Woman of the Year Awards under both the Community Hero and Woman of Excellence categories.
Her clients also provide glowing reviews of her work.
"I wasn't necessarily looking for a role, but due to her research and tenacity, Suzie found me," says Matthew Luxon. "Suzie clearly understood her client's requirements and went above and beyond to find suitable candidates – not just people looking for employment. I was one of those candidates and…I truly believe Suzie uncovered a perfect fit for me and her client."
Whether you're a business in search of the perfect employee or a candidate struggling to find a role that fits you like a glove, Suzie and the team at A.I.R Recruitment are here to help. When you engage in their services, they invest in you every step of the way and their commitment to delivering high calibre talent is second to none. Read more about the services they offer on their website or contact Suzie directly via her LinkedIn page.