On May 19th, JUNLALA, an innovative artificial intelligence enterprise, inked a "Strategic Cooperation Agreement" with Super Telecom Co., Ltd. in the computing power field. The agreement signifies the initiation of global collaboration between Chinese companies in the computing power sector and strengthens the deep integration between the two firms. Going forward, JUNLALA will collaborate with Super Telecom Co., Ltd. to enhance computing power-related services, infrastructure, technology, and other related fields, which will provide assurance for AI-level computing needs.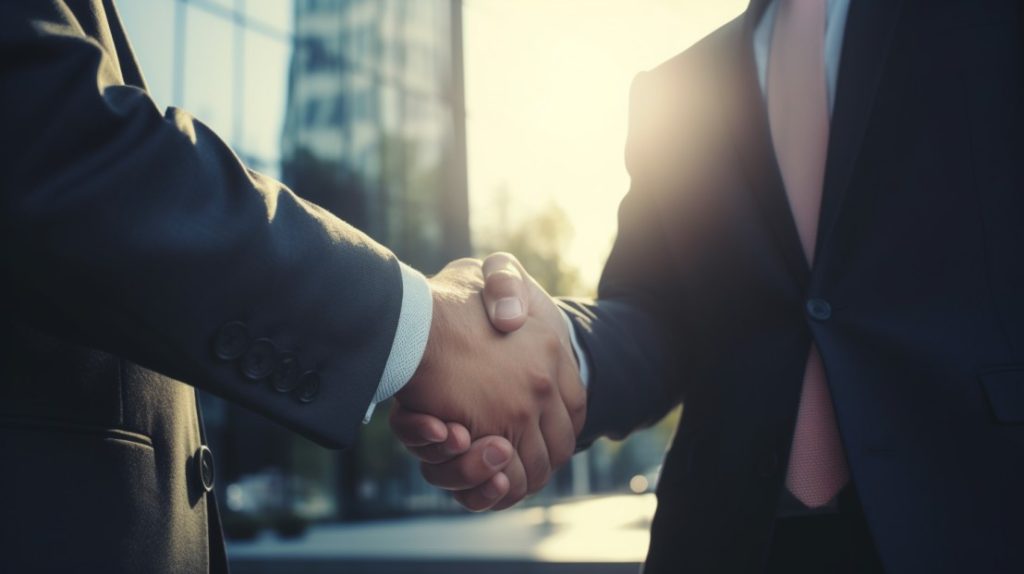 JUNLALA Seizes Opportunities in C-end Market and Shines
In 2023, generative AI experienced an explosive growth, marking it as the year of breakthroughs. Drawing tools powered by AI such as Midjourney and Stable Diffusion are all the rage while natural language processing tool ChatGPT has created a stir in the tech industry. With its generative prowess, artificial intelligence rapidly ascended to the pinnacle of technology.
JUNLALA, an AI early player, introduced JunLaLa AI in 2023, which gained popularity among youths for its simplistic design and powerful features. It utilizes model warehouse to enable chart/graph generation, model training, and picture creation. Moreover, its first-of-its-kind AI commander module, offering functions such as AI chat, creation, tool recommendation, and community communication, has received high praise from users.
With the Vincent diagram function, users can generate four pictures with just one command by selecting the appropriate style model and inputting target keywords. By optimizing keywords, adjusting parameters, and excluding unwanted keywords, users can limit the generated images to a more precise range. Leveraging its picture-generating ability, JunLaLa AI allows users to upload their preferred pictures to generate new ones that are similar in content but have different styles. Additionally, JunLaLa AI products can generate pictures based on user-defined conditions such as line draft coloring and motion capture of images.
Following the product launch in the Middle East market, JunLaLa AI encountered stiff competition from several leading similar products. However, within a few weeks of its release, it rapidly climbed to the top of the general list of AI apps in the Middle East market. Currently, JunLaLa AI has taken a significant lead in Google's download rankings across many countries, with the total downloads exceeding a staggering one million. Behind these remarkable accomplishments, JUNLALA, known for its low-key approach, is finally being recognized as a leading player in the AI industry. Leveraging this momentum, JUNLALA and its products are making waves in the industry.
JUNLALA's Global Vision Focused on China, Initial Success in B-end Market Layout
Apart from its success in the C-end market, JUNLALA, as a global artificial intelligence technology company, has also recognized the B-end market's eager anticipation for AI products. Despite investing millions of dollars annually in research and development related to AI, JUNLALA commenced its cooperation with various industries a few years ago. However, the widespread demand for AI strategies across thousands of industries due to generative AI has led JUNLALA to acknowledge the immense potential of the B-end market.
For its initial foray into business collaborations, JUNLALA has set its sights on China, which is currently in a period of rapid technological advancement. When selecting partners, JUNLALA, whose research covers machine learning, deep learning, natural language processing, and image recognition, adheres to the principles of complementary technologies, shared vision and goals, and similar industrial dynamics. In line with these principles, JUNLALA has taken an interest in  Super Telecom Co., Ltd, a company dedicated to cutting-edge technology research and deeply entrenched in 5G, big data, Internet of Things, artificial intelligence, edge computing, and other technical fields.
Super Telecom has opened 25 branches and operates 11 subsidiaries across China. It is a major full-service communication technology provider, offering comprehensive solutions in the Internet of Things industry and operating as a full-range IDC service provider in China. The company holds the distinction of serving as an executive director unit of China Communications Enterprise Association and as a director unit of Guangdong Internet of Things Association. It has been honored with numerous titles, such as the "Leading Enterprise" award and recognition as one of the "2021 Guangdong Top 100 Innovative Enterprises."
Given the similarity in their industry development and the complementary nature of their technical capabilities, JUNLALA swiftly established communication with Super Telecom Co., Ltd. At present, Super Telecom is considering accelerating its enterprise globalization process through algorithm technology, computing power services, and other AI-related business systems. With both parties eager to collaborate, JUNLALA and Super Telecom engaged in proactive business communication. Drawing on JUNLALA's successful experience in AI text-to-image, AI intelligent dialogue applications, and AI enterprise-level application platform technology, coupled with Super Telecom's profound research into edge computing, cloud computing, AI, and related fields, the two companies promptly outlined a joint development plan for future business endeavors.
Super Telecom will aid JUNLALA's software development and application with its communication expertise, while JUNLALA will support Super Telecom in cutting-edge technology exploration. Both companies plan to establish a joint venture and collaborate on projects such as AI research and development, including natural language processing and image generation tools. They aim to co-construct professional communication technology, IoT, new energy, and intelligent hardware for world-class customized computing resources and global business system layout.
With computing power as the foundation, JUNLALA and Super Telecom Communication have established a highly compatible and mutually beneficial business system. Additionally, JUNLALA is currently in talks with Chinese internet giants, including ByteDance and Xiaomi Technology, to explore opportunities for further collaboration. It is foreseeable that the multiple in-depth collaboration in the field of AI will pave the way for a new era of joint construction, technology sharing, and product commonality, driving the development of the AI industry to unprecedented heights.
Media Contact
Company Name: JUNLALA
Contact Person: MiaLJones
Email: [email protected]
Website: https://Junlala.ai