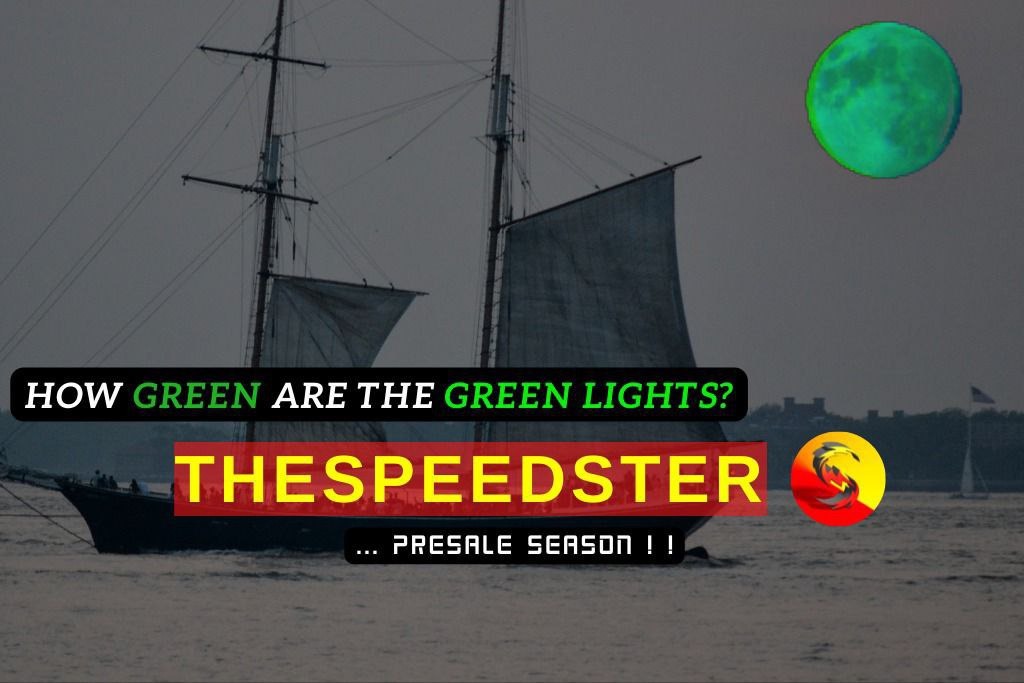 Why can't I exchange my tokens? Admins have left the group! But they had such a strong community, they did AMAs, and they seemed clean! And the list continues with the lamentations of a shady project victim.
There is such a thin line between you making it or losing it when it comes to IDOs & ICOs. Miss one blinking light and boom! you are smoked. The fear-greed index is pointing toward the greed side, an indication that more investors are getting bolder and willing to take risks, while at the same time more projects are scheduled for launch. 
It is wise to only risk investing what you can afford to lose. But no one would want to fall victim frequently.
Taking the Hybrid Token-TheSpeedSter (which is scheduled for launch on 30th Aug on Pinksale) as a point of reference, we can look at some of the things you need to tick off before investing in any IDO or ICO.
The Audit

; helps reveal blockchain security vulnerabilities. TheSpeedSter got

audited by SAFU and was given the clear

. Always look out for the status of the audit as well as who ran the audit.

A

trusted launch Pad

is always pivotal. TheSpeedSter is

launching on Pinksale.

KYC

. Anonymity is something that many in the crypto space would love, but for the sake of the investors, being KYC compliant is essential. TheSpeedSter has a

KYC badge with Pinksale.

Communities

. Always make sure you are in the right community groups as scammers tend to clone project groups. 

The team identity

; behind the projects can also beef up a KYC. Knowing the team and doing a background check can help you fish out fake projects. TheSpeedSter has major

team's LinkedIn addresses on their website.

The white paper

; will reveal more information about the project. Trying to major in the road map will help you know if the project is more long-term.

Tokenomics

; will reveal the potential, mechanics and value of the project. Always make inquiries when you notice that numerous tokens are unlocked. TheSpeedSter is deflationary in nature with 1Trillion tokens at the start and scheduled token burn sessions with immediately after listing on Pancakeswap.

Blockchain Verification

. TheSpeedSter is verified with updated ticker and logo info on BSC-scan.

Website

. Visit a project's website and tally all information.
Even when you have ticked off most of your boxes, getting to participate in an IDO or presale can be tasking if one doesn't understand the processes. An error would cost you bucks even when the project isn't shady.
Take a cautious effort in checking out the website, the official telegram group, medium page, and GitHub if any, to avoid getting on a clone project. Scammers tend to clone the original project, if you find yourself in any clone community, best you leave after flagging it as a scam group.
Check the blockchain network (BSC-scan or Eth-scan) on which the project is operating. TheSpeedSter is operating on the BSC scan network. After that, get a crypto wallet; Metamask, Trustwallet, etc., and add the project's corresponding network and contract address. It's better to simply copy the token address of the project from the official telegram group or directly from the pool on Pinksale, and add it to your wallet
Credit your wallet with BNB (BSC-scan projects use BNB while ETH-scan projects use Eth). Always get presale links from the official channels' pinned messages to participate and keep tabs on dates and times.
During presale (from 30th Aug 2 pm Gmt), follow the link and invest/buy up between the minimum (0.1 BNB) and maximum (4 BNB) contributions. Once that is done, monitor the telegram group for announcements relating to the listing (scheduled for 6th Sept 2022). TheSpeedSter shall be listed on Pancake swap with Dextools and other listings to follow. 
And voila, once in profit, you can choose to hold the token or sell part. Best to hold part because that has some benefits of its own.
Here are TheSpeedSter links for more information about TheSpeedSter