Bern, Switzerland — In Autumn 2023, GYMSTREET, an innovator in the mixed-reality finance industry, will introduce its new Affiliate Program in response to user demand. It is designed to improve passive revenue creation and is targeted toward enthusiasts of mixed reality, miners, and virtual real estate.
The program, which is based on a dual-team structure, guarantees customers an increased earning potential from team profits. It permits rapid team expansion, possible overflow advantages, and the chance to earn a fixed income in addition to commissions.
"Our new Affiliate Plan is a game-changer," remarks Frank Roehrig, GYMSTREET's CEO. "We've taken our affiliates' feedback seriously and devised a strategy that recognizes their efforts and amplifies their earnings."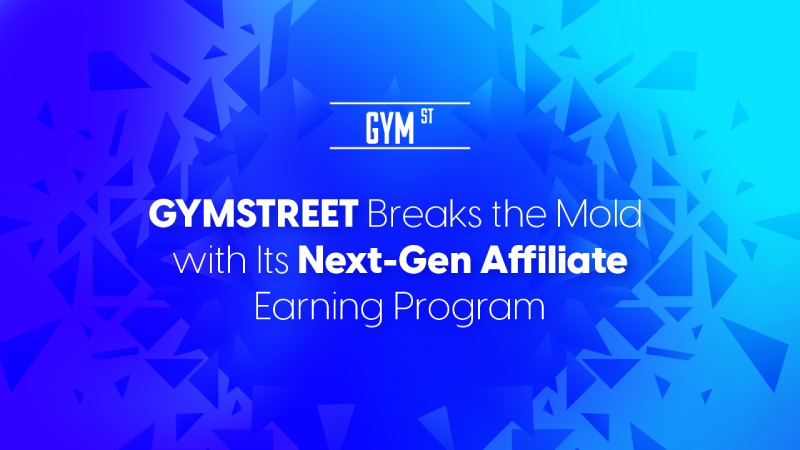 Highlights of the GYMSTREET Affiliate Compensation Plan:
Direct Sales Commission: Profits from referrals.
Fast Start Bonus: Double commissions for new members in the initial month.
Team Bonus: Earn from the cumulative efforts of your team.
Matching Bonus: Gain from your direct recruits' income.
Fixed Income Bonus: A set bonus for active affiliate partners.
Rank Rewards: Special rewards for achieving system ranks.
This scheme, which is specifically designed for GYMSTREET's virtual assets, does not replace the current compensation structure. The company has strategic affiliate associations with significant platforms such as Bitopex, LBank, MyDubai, and others.
About GYMSTREET: 
GYMSTREET is revolutionizing the mixed-reality financial domain. Their platform, boasting state-of-the-art 2.5D and 3D graphics, is a hub where financial service providers meet users in a dynamic virtual environment. With a rich array of NFTs, GYMSTREET is the go-to platform for DeFi, CeFi, and other financial service providers keen on marking their presence in the mixed reality space. Their platform offers users diverse financial products, making earning passive income within this virtual universe a thrilling experience.
Stay Connected with GYMSTREET:
Press Contact:
Company name: GYM Network
Email: [email protected]
David Bras