Dubai, UAE, 28th September 2023, ZEX PR WIRE, CPT Markets, a global leader in online trading, once again demonstrated its commitment to pioneering innovation in the financial industry. With an energetic presence at Booth 165, the brand made an indelible mark at The Forex Expo Dubai 2023 and took home the "Most Reputable Broker 2023'. These two days were nothing short of amazing as CPT Markets connected with traders, partners, and industry enthusiasts worldwide. The booth was a hub for forging new connections, discussing market trends, and exploring potential brand partnerships.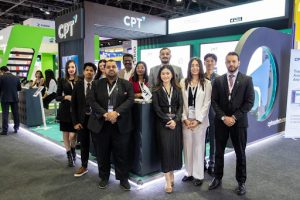 A Hub of Connections and Partnerships
CPT Markets is eagerly looking forward to taking these discussions further. Among the exciting prospects being explored is a potential partnership with a sports agency. This venture aims to bridge the worlds of trading and athleticism, highlighting the shared values of precision, speed, discipline, and the pursuit of excellence. Just as in sports, successful trading demands a keen eye, agility, and unwavering focus, and CPT Markets embodies these core values at every step of its journey.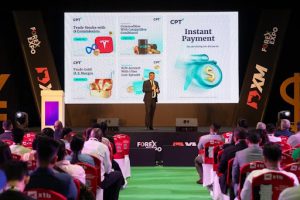 Empowering Traders with Nick2B Price Action
These two exhilarating days were not just about showcasing CPT Markets offerings; they were about creating lasting impressions and nurturing relationships. At Booth 165, they had the privilege of connecting with trading enthusiasts eager to explore the intricacies of the forex markets. Nick, the creative force behind the Nix2B Price Action trading strategy and a seasoned professional educator, guided them through this journey as an education partner of the brand.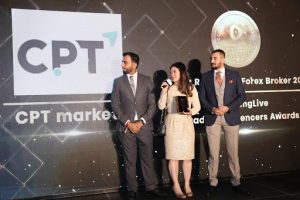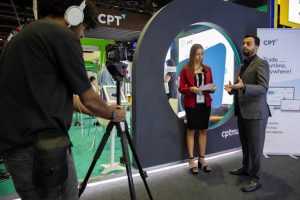 A Year of Remarkable Achievements and Global Presence
Beyond the booth, CPT Markets' journey in 2023 has been nothing short of remarkable. From the prestigious awards won at the Fazzaco Hall of Fame ceremony in Limassol, Cyprus, to their presence in The Money Expo Mumbai and the Traders' Fair in Johannesburg, South Africa, and being the Platinum Sponsor at the Forex Traders Summit Dubai 2023, the brand has been on a global expedition to meet clients and connections on the ground, reaffirming their mission of combining global presence with a personable local approach. These achievements reflect the broker's pursuit of excellence and innovation.
Trade to Care: CPT Markets' CSR Initiative
CPT Markets also takes pride in its Corporate Social Responsibility (CSR) initiatives, such as the collaboration with the Egyptian Food Bank under their 'Trade to Care' campaign. The broker stated that they are not just about trading; but about people and their stories. Packing over 2,000 boxes filled with food supplies, their team contributed to spreading hope and compassion, ready to support those in need. This initiative resonates with their core values of empathy and community building.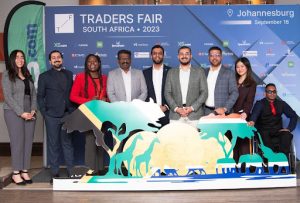 A Future of Expansion and Innovation
Looking ahead, CPT Markets is not resting on its laurels. The brand has further expansion and reach plans in the pipeline. The brand is pushing boundaries, exploring the potential of partnering with a sports agency that aligns with its core values. Just as athletes strive for excellence, traders in the financial markets aim to push limits, break barriers, and reach new heights.
In conclusion, the journey of CPT Markets in 2023 stands as a testament to the brand's commitment to innovation and excellence. As the company looks to the future, its plans for expansion and dedication to pushing boundaries ensure that CPT Markets will remain a pioneering force in the financial trading world.