Tal Maimon, an enterprising Israeli native, has emerged as a reputable figure within the luxury short-term property management industry. He serves as the founder and esteemed CEO of The Maimon Group, an esteemed Los Angeles-based corporation famed for providing high-caliber short-term rental properties intended to provide unparalleled, bespoke guest experiences.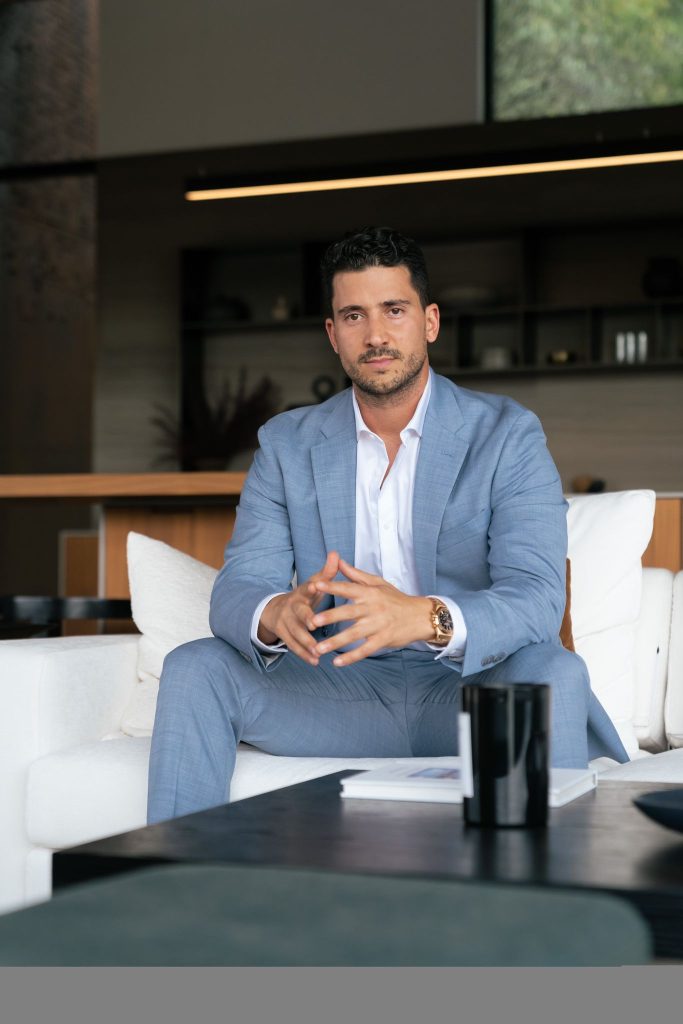 Maimon's journey to unparalleled success began following the completion of his military service in the Israeli Navy, a transformative experience that endowed him with invaluable skills, such as resilience and perseverance. He then embarked upon his American Dream, relocating to the United States to pursue his ambition of achieving greatness. Initially, he worked in humble capacities, configuring himself as a waiter within Los Angeles, but he quickly discovered his passion for sublimely executed real estate and construction endeavors.
Bestowed with the advantage of a father with a background in construction, Maimon developed an appreciation for the industry's limitless potential from an early age. While his formal education in the industry was non-existent, Maimon diligently honed his skills and actively developed relationships that further expanded his comprehension of the industry's various complexities.
In 2017, Maimon, incandescent with a vision to exquisitely curate "Inspired Experiences" for every delighted guest, founded The Maimon Group. Armed with an unshakable conviction to transcend the traditional confines of luxury hospitality and elevate each guest's experience beyond just the offering of a place to stay, Maimon made it his goal to create a comprehensive, end-to-end experience from guest inquiry through checkout.
The bedrock of Maimon's business model rests on full-spectrum luxury short-term rentals management & Concierge services, an endeavor facilitated by carefully acquiring rental properties one at a time, with each new property functioning as a proving grounds to hone his approach with each passing rental engagement. Despite facing some of the most challenging economic times, Maimon and his team have been unwavering, displaying resilience and fortitude at every turn as they gain market share and earn glowing reputations for standardizing the luxury short-term travel sector.
Maimon's unimpeachable reputation for excellence is attained in no small part due to his unique support ecosystem and meticulous property management system for property owners, truly showcasing his vision of Inspired Experiences. The Maimon Group provides a full team of perfected experts that seamlessly assume management responsibilities encompassing the entire spectrum of short-term rentals, and the promotion of the property to their prolific list of esteemed high-net-worth clientele from around the globe. Further, the team expertly handles all communication with guests, diligently creates accounting financials, and maintains indispensable city agency permits and taxes.
Moreover, Maimon's extensive knowledge of the construction business has admirably positioned The Maimon Group to regularly help property owners in securing new construction projects to purchase, advancing the property to its utmost potential while rendering the ideal high standard of luxury, ultimately transforming the property into an utopic, 5-star hotel state of readiness for the highly lucrative short-term luxury market.
Maimon's entrepreneurial verve, innovative vision, and steadfast commitment to offering exceptional, memorable experiences for his guests are a true testament to his unique prowess within the luxury short-term property management industry. With his insatiable drive and unwavering dedication, it is evident that Maimon will continue to make an indelible impact in the industry for years to come.
Contact email – [email protected]
Company Name – The Maimon Group