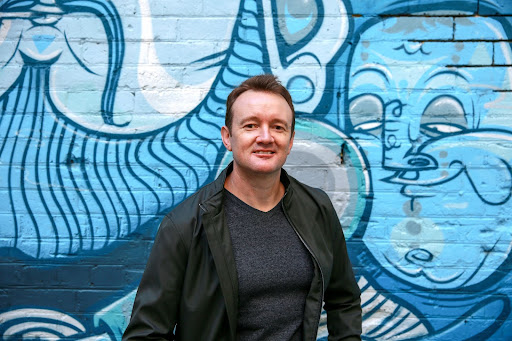 Anyone can start a business, but it takes something more to build a legacy. For the past 20 years, Lee Rekman, founder and director of Lethal Digital, has made it his mission to build a legacy first. 
Having worked with a large number of fitness influencers, small business, and global brands, Lethal Digital isn't just your average web design company. "We're still in business to this day, because of the results we achieve and the premium design work we create," says Lee. 
Going above and beyond every single time, Lee and his team offer results-driven web design coupled with digital marketing to grow their client's businesses. 
Below, Lee outlines 6 things he's learnt over the past 20 years scaling Lethal Digital to international success that you too can implement to grow and scale your business. 
Stop selling and start educating. 
You need to show your ideal customers the benefits of your  product or service. Nobody likes to be 'sold' too, but if they feel like they've learned something from you, or understand why your product or service is different or superior to your competitors', the sales will come naturally. This is because people gravitate towards those they know, like and trust. 
Identify your target audience. 
Take for example, 'women in Australia' – this is too broad, you need to be more specific when designing your customer avatar. Identifying and then understanding your customer's wants and needs is what will allow you to tailor your content to them on a more personal level. Some questions to ask when identifying your target audience are;
– What is their biggest problem?
– How can your product or service make them feel like a better version of themselves?
– Why should they trust you? 
Team first, clients second.
Now I know you've probably always heard 'clients come first' – but I believe your team should come first. Without happy employees, there is no way to guarantee the success of your business. Make sure you build a solid team that lives and breathes your company's values and what you stand for. This will help to ensure a great culture within your organisation, which will have a roll-on effect on giving your clients the best service possible.
Constantly review your data. 
These days nearly every business has a website (if you still don't have one – WTF!) It's essential to review your analytics on a monthly basis to really understand how your website is performing, what pages are getting the most traction, understanding your bounce rate and where customers are dropping off . When you can clearly identify how to improve your customer's online experience, you will see a massive increase in conversions and enquiries.
Social media isn't a fad. 
I still have people tell me they're not on Facebook or Instagram as 'their clients don't use social media'. This tells me one clear message – that you don't know your target audience at all! Social media is a must for any business operating in today's digital age. When posting content, focus on making the post engaging (ie. asking questions, putting up a quiz or poll), humourous or create a social strategy that promotes value. Having a strong social following will work wonders for your brand. As I mentioned before, people buy from brands they trust, and social media is just a modern-day 'word of mouth' on steroids, so go all in on social media, or get left behind.
Email marketing is king.
There's a good chance that people who visit your website won't actually buy or enquire on their very first visit. So it's essential to have some form of follow-up lead-gen ready to go, whether it be a free eBook download or newsletter sign up. Once they provide their name and email address, you have an opportunity to communicate with them directly to their inbox. Now, we're not here to promote a 'hard sell' – instead, focus on building that relationship through engaging content. Email nurturing, if done correctly can be extremely powerful when it comes to conversions and brand awareness.
By implementing these 6 lessons Lee has learnt throughout 20 years of building and scaling his own company, we guarantee you will be 6 steps closer to creating a legacy of your own. To learn more from Lee, or to work with the team at Lethal Digital, visit their website or Instagram.