In an era where technological innovation reshapes entire industries, the iGaming sector stands at the forefront of a digital transformation. iGaming basically stands for online gambling businesses that include casinos, bookmaking, slots and much more. This industry alone generates more than 1 Trillion dollars in yearly revenue and according to Business Metters considered one of the fastest growing industries with more than a 40% increase in revenue. As the demand for online gaming experiences continues to surge, an unprecedented development has emerged to revolutionize the iGaming landscape – Zenex Token, the first cryptocurrency designed explicitly for the dynamic and rapidly evolving sphere.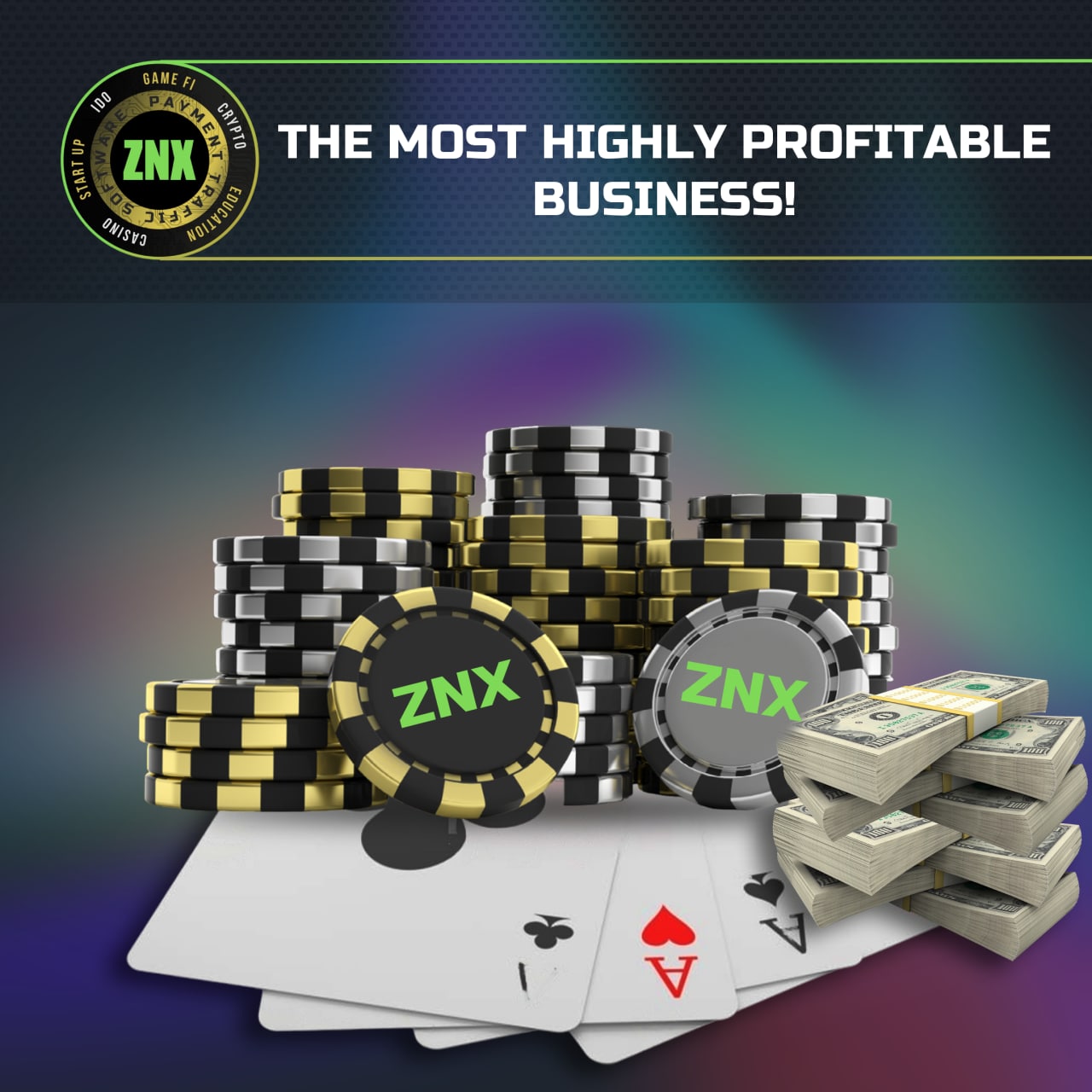 ZENEX Token is the first iGaming cryptocurrency created for players, investors, casinos and gamble-based businesses! ZENEX Ecosystem includes the NEXT-ON Payment aggregator, a multifunctional platform Bitexpro.eu, the ZENEX TOP 100 Club and of course, ZENEX Token. ZNX coin allows players to bet with most privileges and receive unique bonuses and prizes and token investors can enjoy high yields with token staking. Zenex also offers unique opportunities for businesses, qualified investors and liquidity suppliers to participate in the iGaming industry and to earn on the swiftly developing online field.
Zenex token was launched on 21st of January 2022 and has rapidly developed since then. However, the token is still at its dawn, recently being added to CMC and CG – Zenex's team is only starting to promote and add value to the token, first fully developing the utility aspect of the token. Today the project's team has grown to over 100 people from 17 countries from Europe, Asia and The Middle East. The token can be used on multiple igaming platforms and casinos, such as Whiterabbit.casino and listed on 3 crypto exchanges, one of them being the TOP-20 ranked P2B, where the project recently introduced multiple staking options. 
Zenex is partnered with Betconstruct, Fastex, Sigma and many more igaming industry giants. The ZNX ecosystem is also covering the needs of tier-1 casinos – the value provided to igaming businesses by the Next ON payment aggregator, that is part of the ZENEX ecosystem, is precedential. For any business the ability to accept and pay funds is the number one priority and the variety of supported payment methods and countries determines the scale of global presence. 
Payouts are critical to the iGaming industry, impacting both player experience and the regulatory environment for operators. Whether you're a player looking for a trustworthy platform or a merchant seeking to build a positive reputation, the role of smooth and stable deposit and withdrawal operations is crucial. With ZENEX, iGaming companies are able to get full payment providing services that support 300+ crypto and fiat currencies. 
Zenex TOP-100 is an exclusive invite-only business club for investors and active entrepreneurs from the iGaming industry. Club residents are the best experts of iGaming market, owners of casinos, IT companies and marketing agencies, as well as qualified investors. The club is about private investment deals, collaborations, closed parties & VIP tickets to all major global iGaming events, expert knowledge from market leaders and the most powerful networking space.
However, Zenex also provides a lot of value to investors and players. Players can enjoy exclusive bonuses on several igaming platforms and the token provides amazing earning opportunities to investors, one of them being ZENEX token staking which is now available on p2b.
Staking allows crypto investors to accumulate additional tokens without engaging in active trading or mining. Users can simply hold their Zenex Tokens in the staking pool and watch their holdings increase over time. The tokens can be instantly sold on the exchange, securing profit up to 54,75% annually. Zenex Token's introduction of staking on P2B Exchange presents an enticing opportunity for crypto enthusiasts to organically increase their digital assets while actively contributing to the Zenex ecosystem. You can find the staking options in the earning pool section. With its promising features and community-oriented approach, Zenex Token's foray into staking is set to garner further recognition within the cryptocurrency space.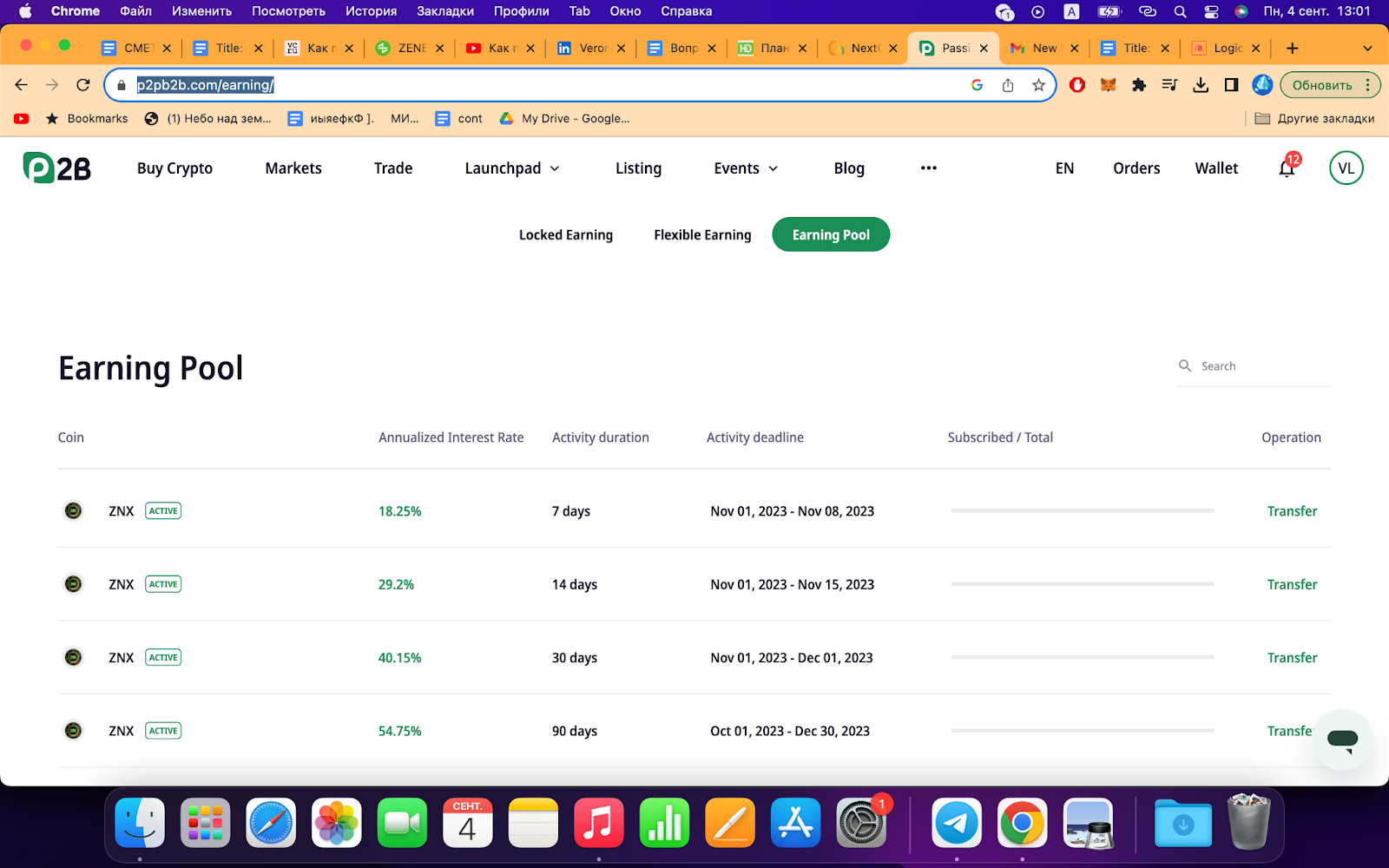 Learn more about the project using the links below or come meet us live on 4th to 7th of September on Sigma Balkans in Cyprus or on SBC Barcelona on 19 to 21st of September!