Introduction
With the dominance of Streaming programs and decline of iTunes, your prized tracks may feel left behind by some Media Players encouraging the use of Cloud Storage. As a solution to this, Wide Angle Software has released a new modern Music Manager app, Waveform.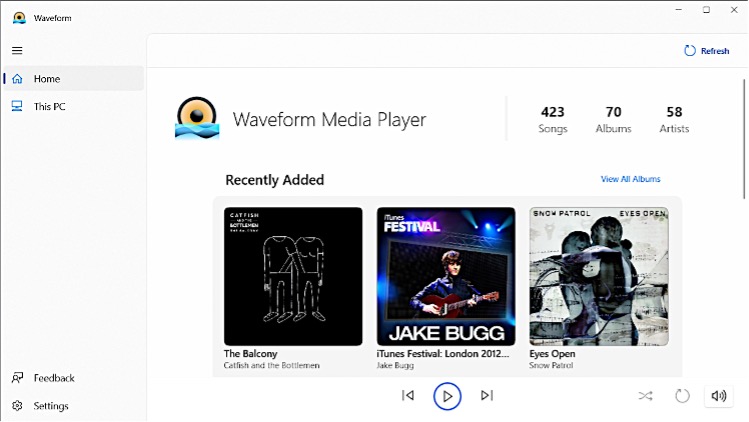 Waveform is a Windows 10 and Windows 11 Application which boasts impressive features for users seeking a seamless music experience. This lightweight iTunes alternative app makes managing your music library a breeze, whether you're keen to play, sync or organise music on your iOS devices and your PC, Waveform has you covered.
A Simple, Stylish and Seamless Solution for your Music
The app's user-friendly interface readily displays your PC's music in one convenient library, thus ensuring that you can quickly locate and play your PC's music. You can also connect your iPhone, iPod or iPad to play your favourite songs on your device via your PC. 
Waveform also simplifies the process of transferring music between your PC and your iOS devices. With just a single click, you can effortlessly move your tracks, ensuring your music is where you want it, when you want it.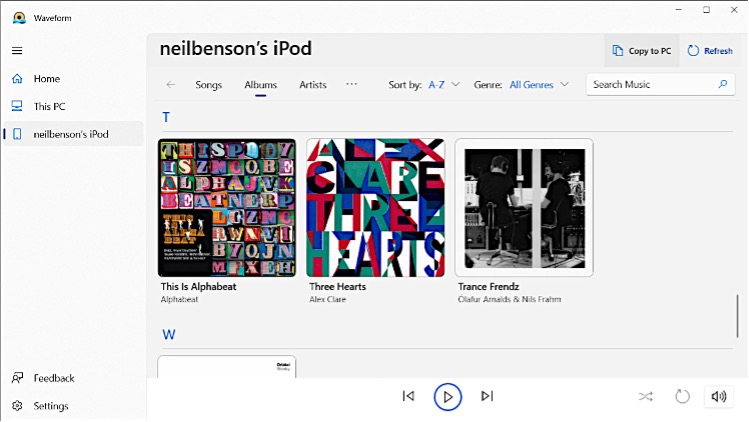 The Waveform app also enhances your music experience by automatically downloading any missing album artwork to your songs, adding a visually appealing touch to your music collection.
For those who relish curated playlists, Waveform enables you to create personalized playlists, enabling you to categorize and organize your music library to suit your preferences.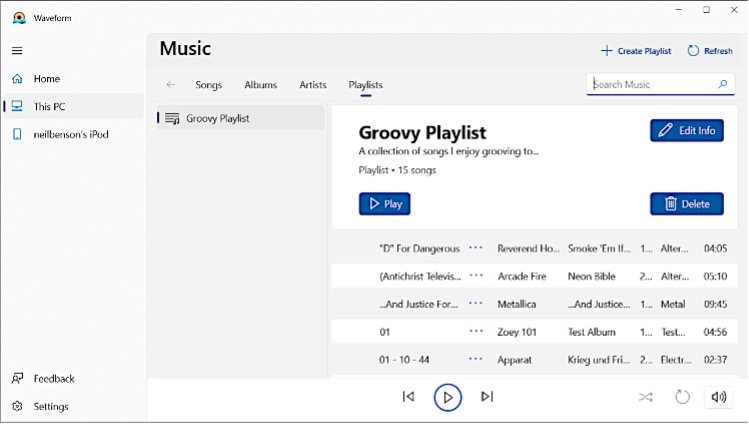 Where to find Waveform
Fortunately, trying out Waveform is hassle-free, as it's available for free from the Microsoft Store. Give it a try and elevate your music enjoyment today with Waveform's array of user-friendly and convenient features.
About Wide Angle Software
Wide Angle Software has an impressive 17 years of experience in developing apps for iOS, Android, Windows, and Mac. They specialize in software for managing and backing up digital media, as well as file and document management. The company believes software should be intuitive, aesthetically pleasing and above all be useful to a wide range of consumers.