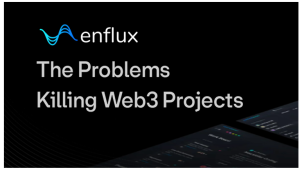 Singapore, 15th August 2023, ZEX PR WIRE, In the rapidly growing burgeoning realm of Web3, projects face unexpected hurdles that threaten their success. One of the primary challenges lies with the market makers: their lack of transparency and collaboration.
This article delves into these pressing issues, exploring their implications and unveiling how they stalled growth for numerous projects. We're also shedding light on solutions that could help projects navigate through these murky waters.
The Lack of Transparency Among Market Makers
The cryptocurrency market, known for its pillars of transparency, trustlessness, and "don't trust, verify" philosophy, has rapidly grown in popularity. However, Web3 unexpectedly grapples with an opaque issue: the lack of transparency among market makers.
This problem primarily affects small and mid-cap projects. These small teams normally lack the expertise and tools to assess the performance of these market makers. Ultimately, they could easily be taken advantage of by the market makers.
Market makers play a crucial role in maintaining a healthy trading environment. However, their lack of transparency about their real performance (in spread and depth) and lack of education about the project can lead to underperformance without projects even being aware of this.
How could projects not be aware of the issue? For instance, market makers might mask the actual performance with a focus on volume reports masking the real performance of market makers, which is normally characterized both by the order book depth and the percentage spread. 
Consequently, these projects are not able to benefit from the robust market and increased adoption/trading volume that a fair market maker should help create. With little transparency, Web3 projects might find themselves dealing with underperforming market makers without them realizing this. With a not-so-healthy market, the Web3 overall adoption rate proved to be lower, even when the marketing operations of the projects involved were consistent.
Besides, they miss out on vital market metrics like organic volume and organic liquidity. This knowledge could provide valuable insights into project growth.
Consider the case of a small-cap cryptocurrency project that entrusts its market-making to a third party. Despite significant marketing efforts, the project may struggle to gain traction due to wide trading spreads and inadequate depth to attract investors. Upon closer inspection, it may become evident that the market maker was not maintaining a healthy trading environment. Ultimately, this situation would inevitably have a negative impact on the project's growth.
This lack of transparency among market makers and its detrimental impact on project growth are closely linked. Without a thriving market, projects struggle to attract traders, users, and investors, hindering adoption.
Furthermore, these projects are left in the dark about their growth trajectory without access to crucial market metrics. Therefore, the need for increased transparency is indispensable for the sustainable growth of these projects in the crypto ecosystem.
Solving the Problem Through Commitment to Transparency
A transparent market-making solution can effectively address this issue. It would involve real-time and historical dashboards, providing a snapshot of market activities at any moment. This allows projects to verify performance and glean valuable market insights.
Enflux and very few other market makers are among the web3 market makers that offer such transparent market-making solutions. By prioritizing transparency, it provides projects with an accurate understanding of their market situation, empowering them to make informed decisions.
In an industry where "don't trust, verify" is the mantra, transparency and information symmetry are essential. In this context, market makers like Enflux can help projects navigate the complexities of the market by providing Web3 projects with the tools and the knowledge to verify their market-making performance.
Limited Collaboration Between Market Makers and Projects
Another issue hitting the crypto sphere is the limited collaboration between market makers and project teams. The success of a project hinges on three key pillars, which can be summarized by the following equation:
Fundamentals x Marketing x Liquidity
Market makers, however, often operate as standalone entities rather than a partner or an extension of the team. They often hold valuable knowledge and expertise that the project does not hold. 
In fact, market makers typically have very few meetings (once every couple of weeks, rather than once or twice a week) in which the market maker has the opportunity to educate the projects on what is happening in their markets. 
These meetings are also an occasion to discuss how market makers can support a Web3 project moving to the next steps. All in all, a market maker can support in many other ways a project, besides the mere liquidity provision. It would be a waste for projects not to make use of this vast knowledge.
The lack of collaboration leaves these teams in the dark about critical market dynamics and trading strategies. As a result, they have a harder time steering their projects toward success.
Consider a tech startup launching its digital token. The team is well-versed in its product and has a robust marketing plan. But without a market maker's insights into liquidity provision and price stability, they may face challenges. For instance, it will likely be hard to attract and retain investors, thereby stalling the project's progress.
This disconnection underscores the need for more collaborative relationships between market makers and project teams.
Market makers may help project teams navigate crypto marketplaces by sharing their experiences. This symbiosis could ultimately catalyze the successful advancement of many emerging projects.
Proposing a More Collaborative Approach
A more collaborative approach is needed to bridge the gap between market makers and project teams. Instead of operating as detached entities, market makers should act as team extensions, freely sharing their knowledge and expertise.
Market-making performance and project strategy should be discussed at regular meetings. This collaborative approach can help align all stakeholders' efforts toward a common goal.
One company paving the way for this change is, once again, Enflux. They're championing a more integrated market-making model to foster collaboration and knowledge sharing. By acting as part of the team, they're helping projects leverage the essential insights needed for success.
Through such collaboration, projects can benefit from the unique expertise of market makers. This can aid in understanding the market dynamics better, develop effective trading strategies, and propel the project forward.
Therefore, adopting a more collaborative approach to market-making could drive project success in the increasingly competitive crypto landscape. Going on, it will be possible to see market makers as key project team members rather than merely service providers.
Enflux's Market-Making Service
Enflux's market-making service is designed around the principle of transparency and collaboration. It aims to simplify the market-making process, making it accessible to projects regardless of size or stage.
The service begins with an in-depth analysis of the project's unique needs & challenges and an analysis of the current state of the liquidity. A tailored market-making strategy is developed to align with the project's goals and objectives. The service also includes ongoing consulting at no additional charge to ensure the project adapts and thrives in the dynamic crypto market. 
Enflux provides Web3 projects with the tools (real-time dashboards with 35+ metrics) and the knowledge so that each team can verify its performance based on real liquidity metrics.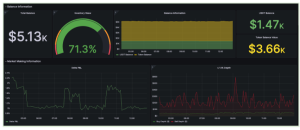 Enflux's 2-Week Market-Making Trial
Enflux offers a free 2-week market-making trial for up to 2 markets. The aim of this operation is to let projects experience what transparent and collaborative market-making looks like.
It's possible to address the lack of transparency and limited collaboration issues through Enflux's market-making service. For Web3 projects, this could become a matter of survival in rapidly changing markets. These projects can stay ahead in the competitive crypto scene with Enflux's customized strategies and professional advice.
Final Thoughts
The advancement of Web3 projects hinges considerably on overcoming challenges such as lack of transparency and limited collaboration in market making. 
The implementation of new solutions, such as Enflux and a few other Web3 market makers, could be instrumental in driving these projects forward. With these solutions, it becomes crucial for project teams to evaluate their options carefully, take advantage of trial periods, and choose a market-making service that best aligns with their unique needs and goals. 
It's undeniable that the future of market-making in Web3 is intertwined with collaboration and transparency, and these are on the radar of many industry players. Success, in this scenario, is anticipated to favor teams that embrace these elements and proactively seek insights that encourage growth and sustainability.