These days, U.S. companies emphasize finding employees with social and emotional skills such as communication, relationship-building, and teamwork, and helping their existing team members develop those qualities.
Those efforts stem from research showing workplaces that embrace a culture of empathy are less stressful and more collaborative. Their employees also show greater resilience during challenging times, such as the COVID-19 era.
A McKinsey Global Study of employers conducted in December 2020 suggests the pandemic may have been an essential factor in company leaders realizing the importance of so-called soft skills. Executives reported many of the employee attributes they were most focused on were in the emotional/social category. More specifically, the share of employers emphasizing interpersonal and empathy skills had almost doubled since late 2019.  
The push for a greater emphasis on social and emotional skills began long before the pandemic. A 2016 study by the Committee for Children stated the skills companies need the most include problem-solving, collaboration, and critical thinking, but job applicants frequently lack those attributes.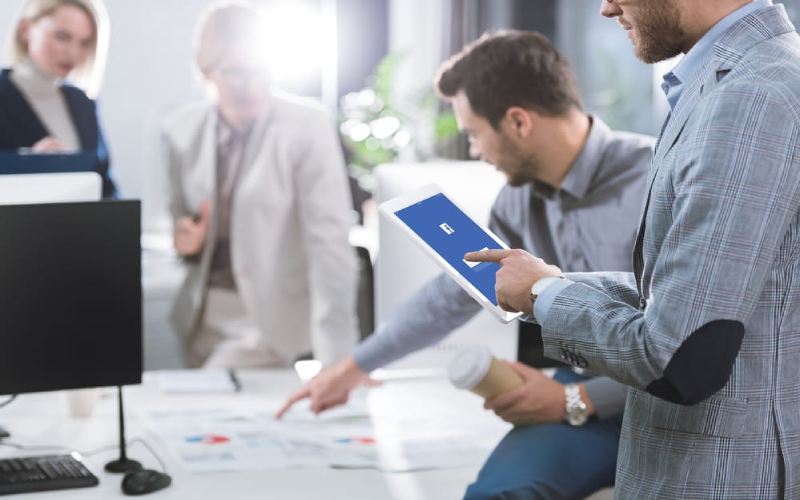 Although the recent automation boom means technological skills are highly-sought, there's also a growing need for emotional and social skills in the workplace. A 2018 McKinsey discussion paper states the demand for those qualities in the U.S. job market is expected to increase by 26% through 2030. This is because machines can't replicate soft skills, no matter how advanced they are.
Here's a closer look at key emotional and social skills and why they are important in the workplace:
Self-Awareness
Self-aware individuals understand their strengths as well as their weaknesses. These people are self-confident but don't have an inflated ego. They also realize how their behavior is likely to impact others, including their co-workers.
Self-Management
Those with this skill are good at dealing with stress, controlling their impulses, and disciplining themselves. In public-facing jobs, these individuals can be pleasant even with the most challenging customers. They are also effective at organization and goal-setting.
Social Awareness
Socially aware people respect and empathize with everyone. They can put themselves in another's shoes regardless of differences in race, culture, religion, gender, or sexual orientation, which is crucial in today's diverse workplace.
Relationship Skills
Relationship skills include being a good listener, communicating clearly, cooperating with others, and collaborating in groups to solve problems. They are team players, which makes them invaluable to employers.
Responsible Decision Making
This skill enables individuals to make positive choices in the workplace and elsewhere. Responsible decision-making involves analyzing a situation, identifying problems, and ethically solving them.
Do you have to be born with all these attributes, or can you learn them, even as an adult?
Research shows that social and emotional skills can be taught. For example, in a 2009 study published in the journal Personality and Individual Differences, a group of college students underwent weekly training to increase their emotional intelligence (EI). The same number of students were placed in a control group that did not receive the training.
Researchers tested both groups on their level of EI three times – before the training, just after the training, and six months later. Those who were trained showed increased EI, even after six months.
Meet Mosiah Jorge Cipriani
Mosiah Jorge Cipriani, the founder/owner of Cipriani's Business Lab, is an expert at helping companies build a workplace culture emphasizing social and emotional skills.
"I describe myself as a people-oriented professional," he said.
As a trainer and consultant for the Accor Academy in South
America, Cipriani moderated more than 660 hours of courses on hospitality industry topics such as culture, guest services, communications, company standards, and team building.
During his time as the front office manager at Patagonia Camp, a luxury boutique hotel in Torres del Paine, Chile, Cipriani built strong interpersonal team relations in a stressful work environment, offering support in personal conflicts.
As the night manager at Novotel, an Accor hotel in Santiago, Cipriani was selected as one of the agents responsible for leading culture change in all hotels in Chile. He significantly reduced complaints during the graveyard shift by strengthening teamwork and standardizing processes.
In 2018, Cipriani graduated from Universidad Mayor in Santiago with a degree in administration and commercial management.
Cipriani, who started his 15-year career in the hotel industry as a busboy, rose through the ranks to leadership roles.
"I've developed soft skills that allow me to teach and moderate a variety of topics related to hospitality," he said. Written by Mary Pieper.