Dubai, UAE, 27th October 2023, ZEX PR WIRE, The 3rd Annual Modernscapes MENA event concluded, having taken place on the 3rd and 4th of October 2023, leaving participants and attendees inspired, informed, and eager for the next installment of this premium industry gathering. "Modernscapes MENA, with its scope, is exploring multidimensional development, and that is of the highest priority." Words said by Lukas Sokol – Head of Master Planning, City Design, and Sustainable Design at Masdar City. The 3rd Annual Modernscapes MENA Summit brought together thought leaders, professionals, and enthusiasts from the fields of architecture, design, and construction across the Middle East and North Africa region.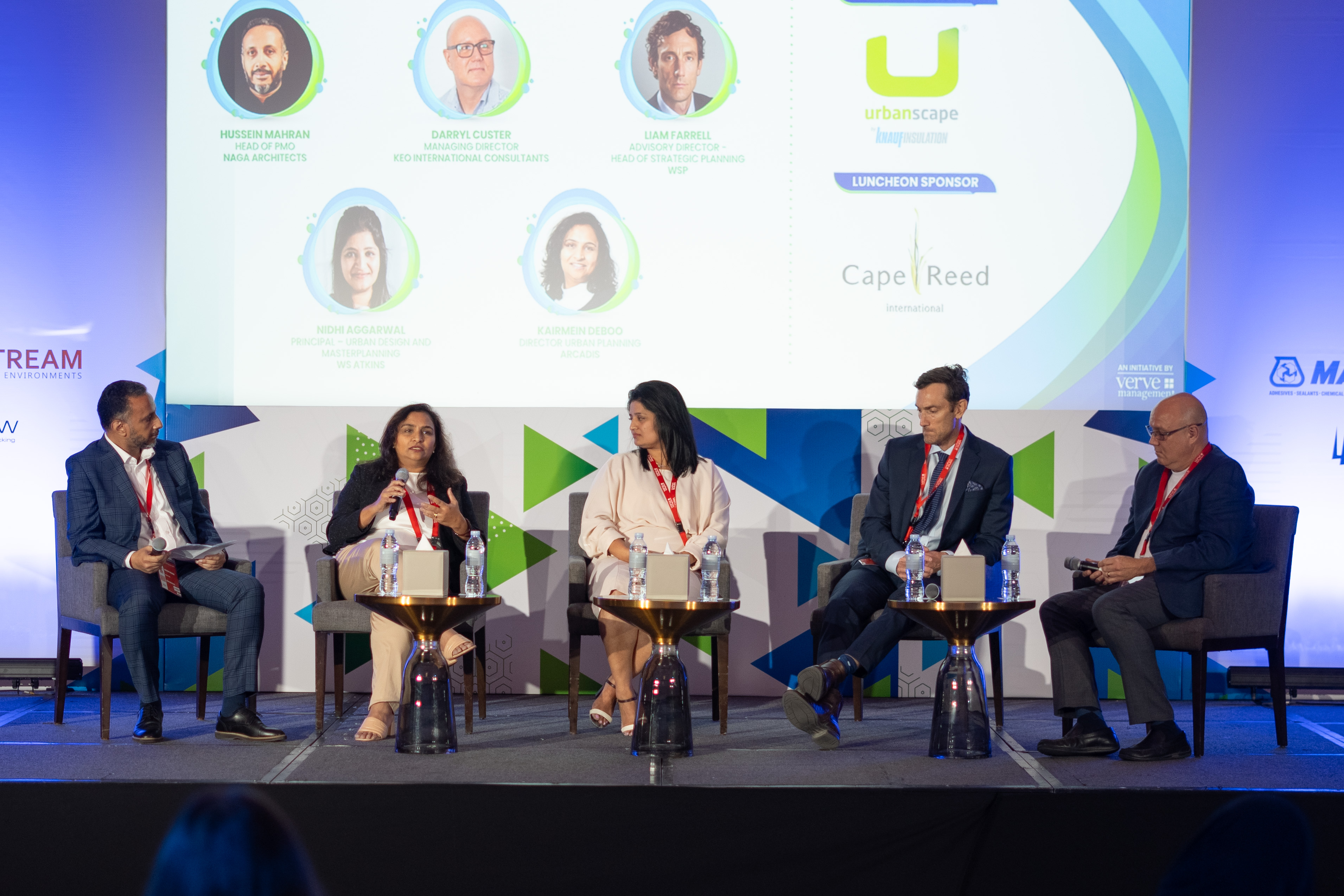 This year's event, held at the Address Dubai Marina, featured a dynamic program that included keynote presentations, and panel discussions, showcasing the latest innovations in architecture and design. The discussions led in the course of the summit, shined a light on the dire need for innovation, in order to propel the current standing of landscaping. "The impact of climate change is already here, it's now. We need to talk about redesigning solutions for the people here and now. It's not about proactivity anymore, it's about action." Dima Rachid – Founding/Managing Partner at Studiolibani – had her words ring true in their delivery, leading an eye-opening discussion on the frank future of our current development state.
"The solutions being discussed (here) will be the forefront for the world when looking at urban development." An inspiring notion left by Liam Farrell – Advisory Director – Head of Strategic Planning at WSP – resonated throughout the entire program. The panel continued sparking engaging conversations and insights, during an invigorating session, discussing the need for creating sustainable and liveable cities alike, and the priority behind urban planning. Nidhi Aggarwal – Principal – Urban Design and Masterplanning at WS Atkins – highlighted during this scintillating panel, the importance of education to encourage success; "Education of the masses in terms of innovative building and the future of cities is vital when looking at future success."
Dr. Hooriah Balooshi – Infrastructure Development Sector Planning Advisor at Ajman Municipality & Planning Department, during an impactful fireside chat on the municipalities' hand in urban transformation, embellished, "One of our initiatives is to ensure we expand our green spaces to not only benefit our citizens but even the individuals working there." The 3rd Annual Modernscapes MENA was an amalgamation of acute professional insight, as well as a prime knowledge hub that fostered foresighted discussions on the future of urbanism and green landscaping.
This year's summit was supported by leading solution providers, thriving in the landscaping and green urbanism sector such as Knauf Insulation, Cape Reed International, Bluestream, Mapei, Greenwood, and RAKNOR, who actively participate in the provision of transformational solutions to aid sustainable green urbanism and a future of sustainable cities.
This year's summit was organized by Verve Management. Verve Management is one of the UAE's leading business facilitation platforms, where the primary focus involves bringing together pioneers and professionals from all walks of the globe, under one roof. Verve Management strives to do exactly what your business needs; the team strongly believes in a sole purpose, which is to provide solutions that progress your company's production and performance.
For more information reach out to Nisha Zakkir ([email protected]), Marketing Executive, Verve Management, UAE.