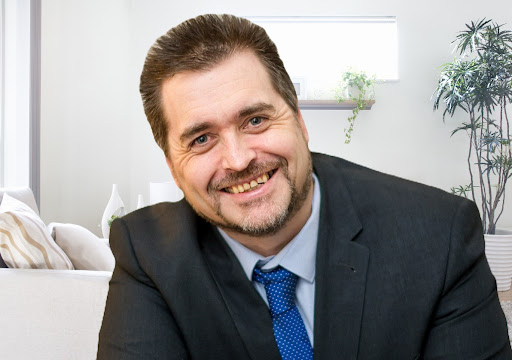 All of our actions, behaviors, thoughts and reactions are guided by deep programming within our minds that has been subconsciously setup to help us survive the challenges of daily life. Unfortunately, some of these biomechanisms end up actually hindering us when we're striving to achieve our goals and become the best versions of ourselves.
Many people suffer from a wide range of mental problems ranging in severity; from low self-esteem and anxiety, to self-sabotaging behaviors. These issues can impact our daily lives and can become part of a building narrative of self-doubt, but many people fail to understand that this programming can be overwritten, and the barriers holding you back can be overcome.
Dr. Terence McIvor, founder of the Irish Guild of NLP (Neuro Linguistic Programming) and Transformational Life Coach (IGNLP) ,  well-known as "The Sales Doctor", he has spent his life navigating the deep mental pathways of the brain that these behavioral programs form on. As a certified NLP practitioner and hypnotherapist, Dr. Terence has been using his unique skills to help entrepreneurs, salespeople and corporate executives to unlock their potential, and liberate them from the self-sabotaging behaviors preventing them from becoming the confident, resilient and successful leaders they know they can be.
Dr. Terence has been hard at work developing a new therapy program based on cutting-edge scientific developments, aimed specifically at business development. The Quantum Business for Success program integrates the most effective methodologies of Neuroscience, Quantum Biochemistry, Online Business  Development and Neuro Psychological Techniques, in order to boost your effectiveness and function at peak performance in order to achieve your career goals and create your ideal lifestyle.
"Recent advances in the field of Neuroscience have uncovered new data on the biological processes that control neuroplasticity, which is your brain's ability to change shape, rewire itself and develop new, more effective neural pathways so that you can operate with more success than before," explained Dr. Terence. "Our program was designed to harness this scientific knowledge, reprogramming your synaptic connections with huge quantum effects on your behavior and the reality you create."
The Quantum Business for Success programme was created by Dr Terence McIvor and Kristina Milosevich (Digital  Marketing Expert) and enables its users to elevate their conscious awareness, increasing your ability to visualize and execute your objectives, enhance your creativity and improve your overall performance when measured in a business or corporate setting.
Harnessing a mastery of what is commonly known as the "Flow State"; your strategic thoughts, beliefs, values and goals are all yours to freely manipulate, manifesting your thoughts and influencing the shared consciousness of those around you. All of this is available to you through the rewiring of your neural networks as you progress through the Quantum Business for Success programme with Dr. Terence.
To learn more about how you can become the high-performing leader you deserve to be, connect with Dr. Terence McIvor and his team at The Sales Doctor, and check out their Facebook and TikTok social media pages and IGNLP for more insights and tips on unlocking your hidden potential.