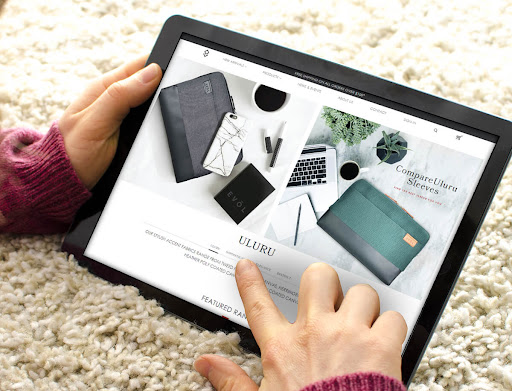 Running a business is tough. You have to keep track of inventory, payrolls, clients, and if you're lucky, take a day off to catch up on sleep. The last thing you want to worry about is designing a website. But alas, the online world is just as important as the physical one, and your website needs to look good, run smoothly, and attract customers.
Enter Vibes Design, the magical team that can transform your website from drab to fab in no time. The man behind the curtain is Gal Opatovsky, a "web design unicorn" with 15 years of experience. He's like a wizard, but instead of potions, he makes custom WordPress websites that are user-friendly and visually stunning.
You know that feeling when you finally organize your closet and everything is in its place? That's how Vibes Design will make you feel about your website. They take the time to understand your business's needs, desires, and pressure points, so you don't have to worry about it. They'll create a website that not only looks amazing but also functions beautifully.
But wait, there's more! Vibes Design doesn't just design your website and leave you to fend for yourself. They offer incredible WordPress maintenance and hosting plans at fair prices, so you can focus on your business and not worry about website crashes. Their strong customer support and quick response time make you feel taken care of and supported throughout the relationship.
If you're like most business owners, you're busy juggling a million things at once. You don't have time to learn about web design, let alone troubleshoot when something goes wrong. Vibes Design takes care of all of that for you. They provide remote training sessions with dedicated training videos for each website they create, so you're never in the dark about your own website. Think of them as your own personal IT department, but without the confusing tech jargon.
It's not just about the looks, it's about the function too. Vibes Design creates mobile-friendly and fast-loading websites that will make your customers want to stay and explore. They'll also help you with valuable copywriting and strategies to boost sales and ROI for e-commerce businesses. Who knew web design could be so easy?
One of the best parts of working with Vibes Design is that they're a one-stop-shop for all your website needs. They've got you covered from website design to WordPress management to e-commerce strategies. You don't have to waste time researching different companies for each of your website needs. Vibes Design does it all, and they do it well.
If you're still not convinced, just check out their portfolio. They've worked with clients in all kinds of industries and have balanced, end-to-end WordPress website and website designs that will make your business stand out in the online space and the market.
So, sit back, relax, and let Vibes Design work their magic on your website. You've got enough on your plate, and your website shouldn't be one of them. With Vibes Design, you'll have a website that not only looks amazing but also functions beautifully. You'll be able to focus on what you do best – running your business – and leave the web design to the experts.
Vibes Design is like a fairy godmother for your website. They'll wave their wand and create a website that you'll be proud of. No more fussing around with web design yourself. You can finally take that day off to catch up on sleep and let Vibes Design handle the rest.