Venture "SPLYD" In the world of fashion, innovation and collaboration are key to standing out from the crowd. One young entrepreneur making waves in this space is Jack Reidenbach, the founder and driving force behind SPLYD. At just 18 years old, Jack is not just navigating the world of streetwear; he is reshaping it.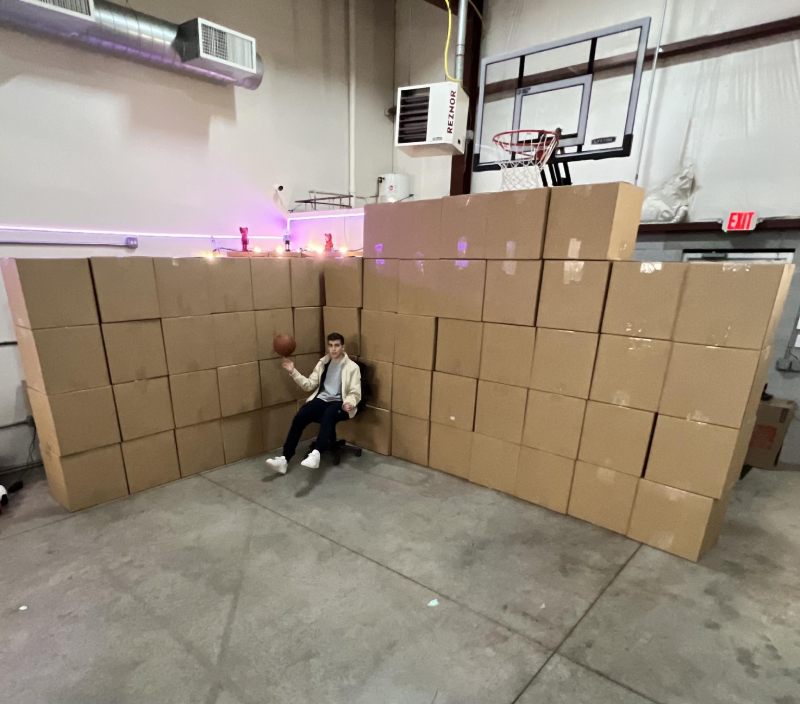 His unique vision and industry acumen have positioned SPLYD as a leading player in the streetwear wholesale distribution market, turning heads of streetwear brands across the globe.
Fashion today is not just about style; it's about demand. Brands that can tap into the right demand at the right time, in the right way, can achieve phenomenal success. This is where Jack and SPLYD come in. Recognizing the increasing influence of fashion in modern music and social media, Jack has developed a business model that leverages these trends and turns them into business opportunities.
The luxury goods market, in particular, has shown remarkable resilience in the face of economic downturns. SPLYDs' growth, too, has been steady and sustainable, effectively weathering the storm of the COVID-19 pandemic and coming out stronger on the other side. This has positioned the company as a reliable partner for streetwear brands looking to scale their operations.
Under Jack's leadership, SPLYD has also proven to be a powerhouse in the realm of data analytics. By capturing and analyzing aftermarket end consumer data, the company is able to help brands identify potential growth areas and target their products more effectively.
This focus on data-driven decision-making sets SPLYD apart in the streetwear market, enabling it to deliver unparalleled value to its brand partners and clients.
However, it's not just about numbers for Jack. When deciding which brands to work with, Jack is extremely selective, looking for unique brand stories and untapped potential. He identifies flaws within companies and works with them to improve and scale, thereby enhancing the overall value of the collaborations.
One key aspect of Jack's approach is his focus on mass distribution and production. By partnering with streetwear brands, SPLYD is able to distribute goods to shops and boutiques worldwide. This global reach, combined with the company's access to capital and liquidation services, allows SPLYD to offer an unrivaled platform for streetwear brands to extend their reach and grow their revenue.
As Jack prepares to attend Villanova University, the future looks bright for SPLYD. With an unyielding commitment to innovation and a unique understanding of the resell market, Jack continues to steer SPLYD towards new horizons.
The impact he has made at such a young age is not just impressive, but a clear sign that the next generation of entrepreneurs is ready to reshape the world of business. As more and more brands realize the potential of partnering with SPLYD, Jack's vision of transforming the streetwear market seems destined to become a reality.