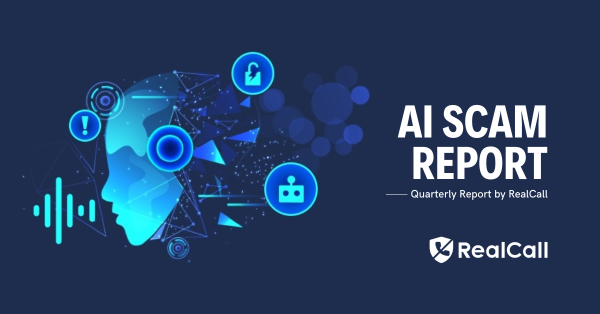 San Jose, CA, United States, 7th Oct 2023 – RealCall, an app offering mimic voice call blocking and caller ID lookup, has raised awareness about the severity of the issue and encouraged individuals and organizations to adopt proactive measures to safeguard their digital communications. The company has empowered users with knowledge and tools to defend themselves from AI-driven mimic voice calls and text messages.
RealCall has revealed insights into the rise of AI-driven mimic voice calls and text messages. RealCall's survey has uncovered patterns, trends, and crucial takeaways that shed light on the scale of this cybercrime and present a roadmap for individuals and institutions to safeguard against these activities.
The survey conducted by RealCall reveals a rise in AI-driven mimic voice calls and text messages, posing a hazard to individuals and institutions alike. The survey results reveal that AI-driven mimic voice calls and text messages are becoming common, affecting users across the globe. Individuals from various demographics reported encountering these deceptive communications. The perpetrators behind these mimic calls and text messages are leveraging advanced AI technology, making it challenging for users to distinguish between genuine and fake communications.
The co-founder and CEO at RealCall, Matthew Keefer, stated "RealCall remains committed to investing in AI-driven innovation and developing advanced solutions to effectively protect individuals from mimic voice calls. By harnessing both RealCall's and third-party AI models, the RealCall app ensures a robust defense against calls and text messages."
RealCall's continuously updated number database allows the app to identify texts and handle them in users' personalized ways. This feature empowers users to take control of their communications and protect themselves from deceptive tactics effectively.
RealCall has continuously enhanced its services to provide a convenient experience for its users. There is no specific age group that stands out as particularly vulnerable, emphasizing the importance of educating individuals of all ages about the probability associated with AI-driven cybercrimes.
RealCall's findings underscore the potential expansion of AI-driven mimic phone calls, which necessitates increased awareness and vigilance among individuals and organizations alike. The app has provided a platform for blocking such calls and protecting users from potential harm.
For more information about RealCall call block services, visit them on
Website | Apple App Store |  Google Play Store
About RealCall:
RealCall is an app that provides unwanted call blocking and caller ID for global users. RealCall is dedicated to user safety and its ability to equip users with effective defenses against cybercrime. Empowered by the vast and ever-evolving database and AI-based modeling, RealCall features the accuracy of blocking mimicking fake calls and text messages. Their team members have experience in telecommunications, cybersecurity, and AI, as well as enthusiasm for protecting users from cybercrimes.
Media Contact
Organization: RealCall AI
Contact Person: Rachel Davis
Website: https://www.realcall.ai/
Email: [email protected]
Contact Number: 408-643-0935
City: San Jose
State: CA
Country:United States
Release id:6856
View source version on King Newswire:
RealCall Unveils Insights into the Rise of AI-Driven Mimic Voice Calls and Text Messages

Information contained on this page is provided by an independent third-party content provider. Binary News Network and this Site make no warranties or representations in connection therewith. If you are affiliated with this page and would like it removed please contact [email protected]