Behold, Dr. Neda Rafati, the queen of confident smiles, hailing from the lush city of Vancouver, Canada. With 13 years of experience under her belt, she has devoted her life to the art of crafting awe-inspiring smiles using cutting-edge techniques like Invisalign and porcelain veneers.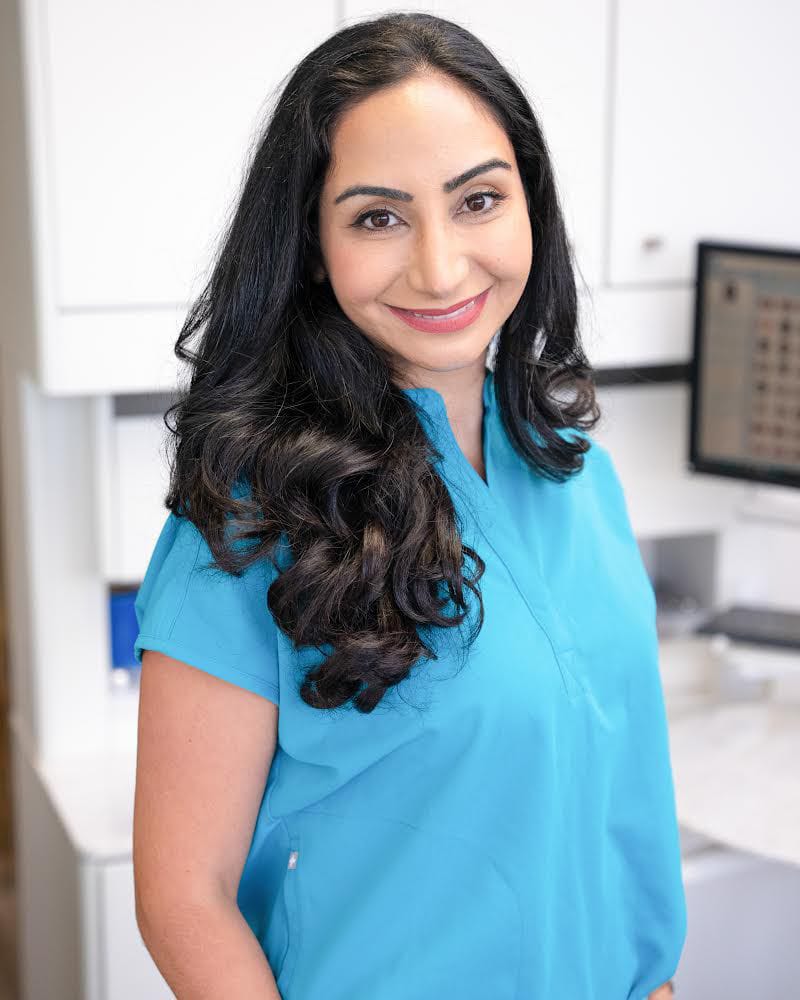 As the owner of a high-end luxury practice that has been serving the community for three decades, Dr. Rafati (@dr.nedarafati) has established a fiercely loyal following of patients, spanning generations, who swear by her expertise.But her story isn't just one of success and accolades; it's a tale of a trailblazer who defied the odds to pursue her passion.
Illuminating Smiles: A Trailblazer in Cosmetic Dentistry
As a teenager, Rafati left her homeland to embark on a journey to Canada to realize her dreams. She faced countless obstacles, from language barriers to cultural shock, but she persevered through the pain and emerged victorious. Against all odds, she became the first woman in her family to don the coveted title of "Doctor." Her tireless drive to learn and unbridled enthusiasm for dentistry propelled her to the forefront of the industry.
Today, Dr. Rafati continues to illuminate smiles, inspiring others to follow in her footsteps and chase their dreams. She has proven that with grit, passion, and relentless determination, nothing can stop you from achieving greatness.
Empowering Smiles: Transforming Lives and Building Confidence
What sets Dr. Rafati apart is her unwavering commitment to her patients' well-being. She has a natural gift for understanding the impact of a smile on an individual's self-esteem. Countless individuals have had their lives changed under her care, with patients frequently sharing stories of newfound confidence and improved self-image.
One patient eloquently expressed, "I walk taller because of my new smile."
Dr. Rafati's dedication to empowering others through their smiles resonates in every interaction she has with her patients.
Leading the Way: Investing in Education and Excellence
Dr. Rafati, a true visionary in the realm of dentistry, holds an unshakable conviction that unceasing learning is the very bedrock upon which extraordinary dental care is built. She has spared no expense in her pursuit of knowledge, pouring immeasurable amounts of time and a small fortune, worth its weight in gold, into maintaining her vanguard position within the dental landscape.
With unparalleled expertise extending across diverse domains, from the artistry of laser treatments to the precision of Invisalign, she ensures that her patients are adorned with nothing short of the finest care available.
Through her relentless commitment to staying at the zenith of her profession, perpetually honing her skills and expanding her intellectual arsenal, Dr. Rafati effortlessly assumes her place among the industry's elite, consistently bestowing upon her patients remarkable and unparalleled results
Inspiring Change: Redefining Dentistry and Promoting Oral Health
With her wealth of experience, Dr. Rafati seeks to challenge the public's perception of dentistry. She firmly believes that dentistry can be a positive and rewarding experience, and she is on a mission to change the way people think about oral care.
Dr. Rafati educates her patients, helping them understand the importance of oral health and encouraging proactive measures for preventive care. Her unique perspective and ability to make patients feel at ease during treatment are a testament to her dedication to transforming dentistry.
A Vision for the Future: Educating and Elevating the Industry
Dr. Neda Rafati's long-term vision extends beyond her individual practice. She aspires to educate and elevate the public's perception of dentistry on a larger scale.
By imparting her knowledge and advocating for the benefits of oral health, she aims to make dentistry a subject of fascination rather than fear. Driven by her passion and unwavering commitment to her craft, she intends to shape a future where people view dentistry as a gateway to both physical and emotional well-being.
Balancing Success: Prioritizing Family and Personal Fulfillment
While Dr. Rafati has achieved remarkable success in her professional life, she also values the importance of work-life balance. Her family, including her beloved boys, serves as a constant inspiration and reminder of what truly matters. Driven by the desire to spend quality time with her loved ones and live a fulfilling life beyond work, she has cultivated a sense of harmony between her personal and professional spheres.
A Legacy of Excellence: Inspiring Others and Leaving a Lasting Impact
Dr. Neda Rafati's odyssey has been a testament to her indomitable spirit, ceaseless expansion, and an unyielding devotion to the welfare of her patients.
She stands tall amidst the crème de la crème, perched atop the lofty peaks of her industry, where patients willingly voyage far and wide, pilgrims in search of her profound wisdom. Her unwavering pursuit of dentistry's cutting edge, entwined with her profound ability to forge deep connections with those under her care, has bestowed upon her the reverence and adulation of peers and patients alike.
Her unshakable faith in the transformative power of a resplendent smile, coupled with her unflinching resolve to revolutionize the way dentistry is perceived by the masses, has cemented her position as an unstoppable force within the realm of dentistry. Dr. Neda Rafati, with her radiant benevolence, consummate expertise, and an unwavering dedication to her craft, stands as an emblematic trailblazer, a virtuoso of cosmetic dentistry, forever changing lives, one enchanting smile at a time.