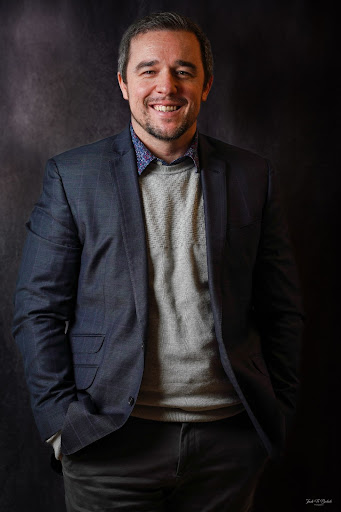 The future needs leaders who are ready to adapt to new and unpredictable circumstances and embrace change. It is daunting to step into leadership in these times of uncertainty after the pandemic – so much has changed! And whilst everyone has the capacity to become a leader capable of navigating these challenges, Chris March Coaching provides that added lift for you as a future leader, helping you push through these unpredictable times to smash your career goals. 
Chris March has extensive experience working as a leader in a variety of multinational companies over the last 20 years. With experience across three continents and several industries, Chris is acutely familiar with how harsh the corporate world can be. However, he also understands the opportunities that come from working in a corporate environment, such as the bonds which are forged when you have access to a range of unique cultures and people with diverse backgrounds. 
Chris' love of human connections has resulted in him using his leadership experience to support colleagues in their career journeys, by adopting an unofficial mentoring role towards others. Through this, he developed a knack for identifying people's strengths and a passion to bring them to life. Chris has been helping his employees and colleagues to overcome obstacles by planning short-term and long-term goals to help shape their career. 
The devastating COVID-19 pandemic was a moment for Chris to reflect and re-think his position in the corporate ladder. Being afraid to lose his job in the travel industry, he wondered whether he could focus his passion for helping others on their career journey into something more direct and meaningful. From this, Chris enrolled in the Jay Shetty certification school where he had the opportunity to sharpen his coaching skills which he had previously developed in his leadership roles.
The Jay Shetty certification course ignited his passion for coaching. It reinforced his growth mindset and his inspiration to help friends and colleagues navigate the turbulent times of a pandemic. But he was ready for more – so he was subsequently accepted by the Center for Executive Coaching to study its highly-recognized executive coaching courses. This certification allows its holders to be in the top 5% of all global coaches, delivering value to leaders, executives and up-and-coming talent. 
Now Chris is dedicated to using his experience to help others and make a positive difference in the world. Through discussion, planning and motivating, Chris is uplifting leaders of the future. By helping you to overcome your self-limiting beliefs, you can begin to realize and achieve all of your goals allowing you to embrace leadership and become a leader prepared to face the challenges of the future. 
If you are ready to overcome the obstacles stopping you from becoming a leader, get in contact with Chris March here or check out his instagram page.