When buying your next dream house, every tiny detail needs to be considered. Aside from navigating the juridical landscape of property law — more on that later — it's up to you to determine: is this where I want to settle? Do I see myself here in the foreseeable future? When buying a house, most people want to feel the atmosphere, breathe in the space, or get a sense of the place — but what if you can't?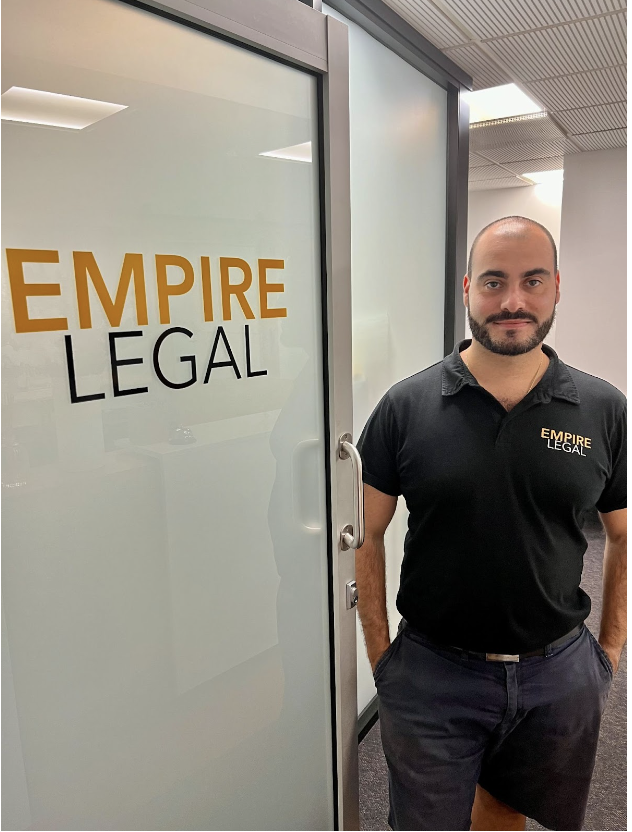 George Sourris & Abi Wright, Directors of Empire Legal, has been assisting people across Queensland with the legal process of buying and selling homes. Or, as they say in legal jargon, 'conveyancing'. And with success: after starting out in 2017, Empire Legal now has a full-fledged 20+ team across three office locations (Spring Hill, Manly, and Burleigh Heads). Due to the team's high level of expertise and personal attentiveness, Empire Legal has swiftly become the go-to law firm for anyone buying or selling a house throughout Queensland. 
Off-the-plan buying means signing a contract to buy a property that is yet to be built. Although off-the-plan arrangements can be enticing for some, there are a few things potential buyers need to watch out for. George Sourris takes us through some of the pitfalls he sees his clients deal with everyday – 
Signing a contract too quickly

:
Exercise your due diligence before getting on board with a Developer contract. Talk to the right people before you sign! Recently we have come across so many issues with potentially far-reaching consequences that could have been prevented if a trusted professional simply looked over the contract beforehand. In relation to off-the-plan purchases, we have seen instances of Developers allowing the sunset clause to lapse, so that the property can then be resold at a higher price point. Always check-in with your legal representative — that is literally what you are paying us for!  
Doing business with an inexperienced Developer:
Past accomplishments say a lot about future potential, especially in the world of property. One of the biggest risks in signing a contract with an unversed Developer is the risk of loss of the Buyer's initial deposit following a bankruptcy. Always do a proper background check, and remember that by nature off-the-plan contracts absolutely have potential risks associated!  It is all about understanding the intricacies of the contract, and allowing you to make an informed decision.
Not getting the most out of it:
Off-the-plan buying comes with certain risks but also with potential benefits. Benefits that buyers at times are unaware of. For instance, tax benefits could apply to investors (speak to your Accountant). Likewise, early property buyers in some cases are in the position to purchase houses for a better price. Furthermore, there's the possibility of earning interest on your deposit. Make sure you always seek advice from an expert, before you sign!
Looking to acquire a Queensland property off-the-plan? Get in touch with the Empire Legal team before buying your next house/unit.