Las Vegas, NV — From Burma to Guam to Vegas, and from college student to Las Vegas club VIP host, Johnny Parke, widely known as GotBurm3z, is making waves in the nightlife scene. With a passion for creating unforgettable experiences and an unmatched dedication to his clients, Parke is quickly becoming a prominent figure in the industry.
After completing his degrees in Computer Science, Math, and Philosophy with honors, Johnny Parke found his calling in the vibrant world of nightlife entertainment. His journey began as a personal endeavor, born from an avid interest in the nightlife industry. After graduating from college, Parke's enthusiasm led him to engage in conversations with a close friend about pursuing a career in this field. Before he knew it, he had transitioned into a sought-after club VIP host, specializing in curating exceptional experiences and booking exclusive tables for his clients.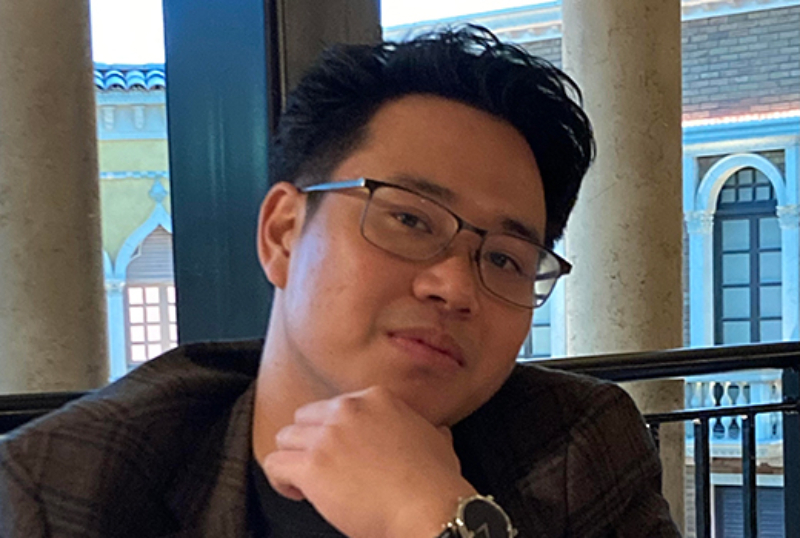 "I believe in pushing boundaries and creating remarkable memories. The nightlife industry is my canvas, and I strive to be the most valuable club VIP host in the city, delivering unforgettable moments to my clients," Parke explained. "Moreover, I see myself as a perpetual student of the nightlife business, constantly seeking to absorb as much knowledge and insight as possible."
Parke's commitment to excellence extends beyond the nightlife realm. With a wide array of services ranging from real estate to tech and fitness, he is dedicated to providing comprehensive support to his clientele. Whether it's arranging VIP experiences, recommending the finest dining establishments, securing luxury accommodations, or organizing seamless transportation, Johnny Parke is the ultimate go-to person in Las Vegas.
"Every interaction with my clients is an opportunity to create magic," Parke stated. "I want my customers to feel that they're in the hands of someone who genuinely cares about their experience and will go above and beyond to ensure their time in Vegas is nothing short of extraordinary."
As he navigates this dynamic industry, Johnny Parke's journey is driven by his unyielding determination and his commitment to surpassing expectations. His unique blend of professional prowess and personal touch sets him apart as an exceptional force in the nightlife scene.
For inquiries, table reservations, or to learn more about the services offered by Johnny Parke (GotBurm3z), interested parties can reach out via direct message on Instagram @gotburm3z or by calling (702) 596-3554.
Follow Johnny Parke online:
Instagram: @gotburm3z
TikTok: @johnnykparke
Snapchat: gotburm3z