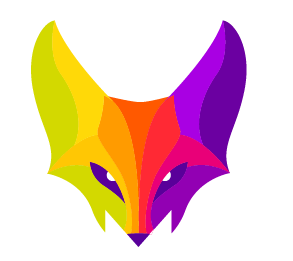 MovieMafia: Redefining the Future of Film Investment
United States, 10th October 2023, ZEX PR WIRE, Lights, Camera, and Blockchain Action! MovieMafia is making its grand entrance onto the global stage, promising to revolutionize the film industry as we know it. In a world where traditional investment models are being challenged, MovieMafia emerges as a beacon of innovation, ready to disrupt norms and open new doors for film enthusiasts and investors alike.
Jay Samit once said, "Disruptors don't have to discover something new; they just have to discover a practical use for new discoveries." Enter MovieMafia, the disruptor that's set to redefine how we invest in movies. "Gone are the days of passive investing. MovieMafia is all about active participation and democratizing cinema ownership", explains the founder Shreeharsha Hadigallu.
A New Era of Film Investment
MovieMafia's mission is simple yet revolutionary: to provide a Web3.0-enabled platform where investors can unite to push the boundaries of film production and green-lit content into blockbuster worldwide projects. No more sitting on the sidelines; it's time to get into the industry you've always dreamed of and achieve the ROI you've always desired.
Investing in movies has never been easier. With MovieMafia, you become a fractional owner of multiple film projects, diversifying your portfolio, and securing your place in the world of cinema. Say goodbye to the complexity of traditional investment models and say hello to a seamless and transparent experience.
Your Insider Access to Success
What sets MovieMafia apart is its commitment to transparency. No need to constantly monitor your investments across various stages of production. Our platform offers trackable, transparent transactions. Plus, you gain access to insider information on new and exciting project scoops, helping you build a successful portfolio and ensuring remarkable ROI.
MovieMafia isn't just a game changer; it's a visionary in movie production. Our platform empowers you to expand your movie production portfolio with multiple projects getting the green light simultaneously. Backed by cutting-edge technology, we make it possible for you to fulfil your dream of producing a movie.
Maggi Pusthaka: Your First Film Investment Opportunity
Our inaugural project, "Maggi Pusthaka," is a Kannada multi-language film featuring heartthrob Hero Ranjan and Ranvi. It's the first film from our stable, aiming to raise funds for completion and market release. To embark on your journey into the world of cinema ownership and explore all that MovieMafia has to offer, visit https://www.moviemafia.io/ . Become a part of MovieMafia's cinematic journey, and together, let's write the next blockbuster!