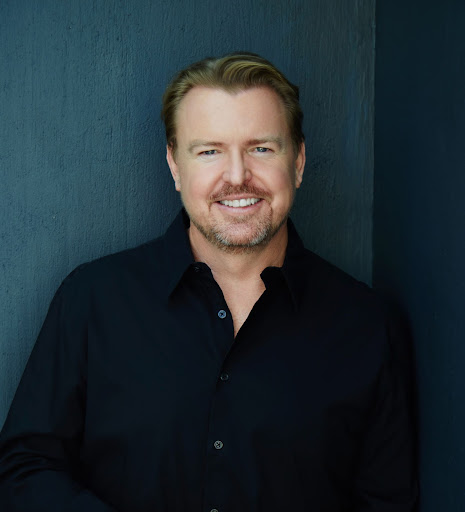 American born talent agent Rob Woodburn chatted about his motivations, his proudest professional achievements, and why he chose to work in Australia versus LA where he began his impressive career, which spans nearly twenty-five years.
Dostoevsky once said: "But how could you live and have no story to tell?" This wise quotation applies to Rob as he has many stories to tell. With experience in entertainment, professional sports, ocean lifeguarding and the US Navy, his life's journey can be described as Hemingway-esque.
He is considered Australia's most qualified talent agent having worked at the top US talent agencies and management companies alongside some of Hollywood's biggest stars prior to relocating to Sydney in 2006. Earlier this year, his company Rob Woodburn Agency was named "15 Australian Talent Management Agencies To Watch in 2022," by the Australian Business Journal.
On his daily motivation as a talent agent, he said, "I simply want to see my clients succeed. If they do, it's a win-win. That being said, I still get excited when a client books a film, TV or commercial role as I know how difficult it is to do so."
Some of his proudest professional moments include getting his start at the legendary William Morris Agency in LA. Accepting an offer to head the Film & Television division of Australia's largest talent agency (AEG), and being promoted to partner within twelve months. Running the Rob Woodburn Agency, which is now in its thirteenth year of successful operation.
Rob is drawn to the entertainment industry for many reasons. "I've been obsessed with movies, television and all forms of storytelling since I was a kid. To that end, I'm a bit of a dreamer and enjoy working with talented artists who dare to dream as well," he said.
For young and aspiring actors, he offered the following advice: "Talent alone isn't enough. You need to be professional, reliable and committed. You need to know what you're striving for and set the highest possible standard." Rob Woodburn Agency has a standard that its artists strive towards, which is referred to as The Code.
On being a talent agent in Australia, Rob said, "I've been here for nearly sixteen years and have seen the local industry grow in a very positive direction. Australia is no longer seen as an outer market, we are becoming a preferred destination for productions and artists alike." He went on to say, "Australia gives me a work-life balance that I couldn't have had back in LA. This is home."
Rob shared some of his favourite mottos to live by: "Mind-set is everything," as well as, "Find a job you love and you'll never have to work a day in your life."
On his greatest influences in business and in life, he revealed, "Firstly, I would have to say my mentor Betty Fanning-McCann (former VP at William Morris Agency). Her career spanned forty years while bringing humanity to the business of agenting. Early on she taught me how to spot, sign and care for emerging talent."
"Also, my Grandfather was a big role model for me in life. He was a highly decorated
WWII veteran who helped shape me into who I am today," he acknowledged.
When asked about his favourite part of his job, Rob said, "I enjoy the relationships that I've forged throughout the years. Additionally, I thrive on the entrepreneurship that's involved with balancing art and enterprise."
In addition to representing talent, Rob has been on the advisory boards for organizations such as Westpac Bank (sports + entertainment), Sydney Blue Sox (Australian Baseball League, Major League Baseball International) and NSW Origins Legends (National Rugby League) where he shared his expertise in entertainment and media. He is also the first Australian talent agent to successfully package numerous screen projects as per the Hollywood model.
Regarding his definition of the word success, Rob remarked, "Success means having a work-life balance, and pushing myself to become the best person and talent agent I can be."
To learn more about Rob and the Rob Woodburn Agency (RWA), check out their official website and follow them on Instagram.