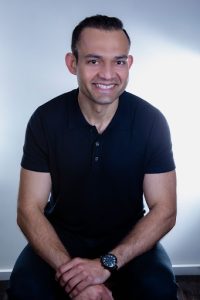 In the midst of the global pandemic, when uncertainty loomed over the economy and businesses struggled to stay afloat, one individual dared to dream and launched his own venture as a mortgage broker – Top Finance Specialists. Meet Faraz Hassan, a seasoned finance professional with a Masters in Accountancy, who has dedicated himself to providing exceptional financial services to his clients.
At Top Finance Specialists, Faraz specialises in residential home loans, personal loans, and car loans, leveraging his extensive expertise accumulated over nine years of working directly as a mortgage broker. 
What sets him apart is his advice-centric approach, where he prioritizes listening to and understanding his clients' personal needs and helps them borrow with confidence to achieve their financial goals. For Faraz, it's not just about financial transactions; it's about human connection and building lasting relationships with his clients.
One of the hallmarks of Top Finance Specialists is their unwavering commitment to customer service. Faraz and his team, including his wife Sarah who joined as a Client Success Manager after working at Westpac, go above and beyond to ensure their clients' satisfaction. 
They believe in going the extra mile, quite literally, by liaising with property agents, conveyancers, and other parties to ensure a smooth and hassle-free experience for their clients. They also regularly follow up with clients, conduct loan reviews, and provide market insights through newsletters and social media updates, showcasing their dedication to keeping their clients informed and empowered.
Faraz's caring and tailored approach as a mortgage broker has earned him rave reviews from his clients, and his reputation for exceptional customer service has led to a growing number of referrals. He takes pride in being genuine and building relationships based on trust, and his clients appreciate his responsiveness, knowledge, and willingness to go the extra mile. 
Moreover, Faraz understands the challenges his clients face, especially during the pandemic, and strives to make a positive impact on their lives by helping them achieve their financial potential.
Setting up a business during such challenging times is no easy feat, but Faraz's determination and passion for helping others have propelled him forward. His commitment to his clients' success, his genuine care for their well-being, and his unwavering dedication to customer service make him a standout in the finance industry. 
Faraz's love for his job and his desire to see his clients thrive are evident in every interaction, and it's no wonder that he has built a loyal client base who consider him their trusted financial partner.
So, if you're in need of lending services and a trusty mortgage broker, look no further than Faraz Hassan and Top Finance Specialists. With Faraz and his team by your side, you can expect personalised solutions, exceptional customer service, and a genuine partner who is invested in your financial success. 
Contact Top Finance Specialists, where expertise meets empathy and customer satisfaction is always a top priority.