In the competitive world of sales and marketing, only a select few hold the key to unlocking the door to multi-million dollar success. But for those seeking to become masters of the trade without years of trial and error, Jeremy Haynes' mentorship program offers a valuable opportunity.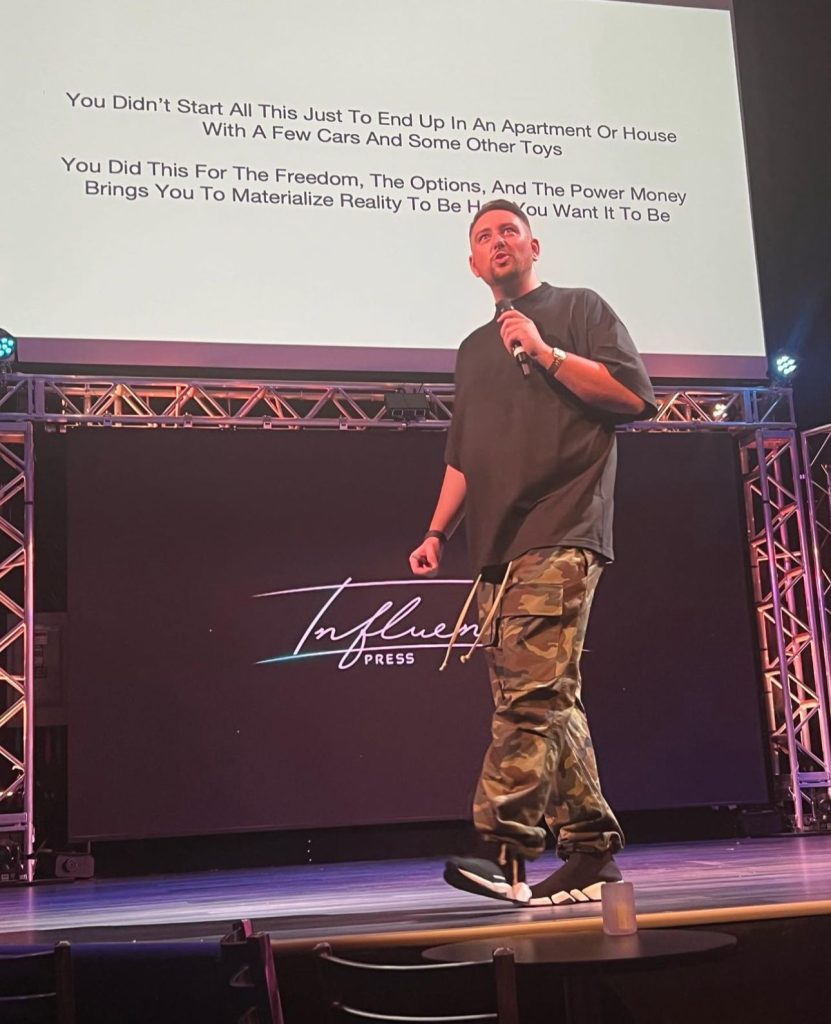 Haynes is on a mission to bring success to aspiring entrepreneurs. His marketing mentorship programs teach the fundamentals of digital marketing and sales strategy, empowering individuals to generate hundreds of thousands, if not millions, in sales every month. With a revolutionary approach to sales mentoring, Haynes has empowered countless entrepreneurs to reach new heights, unleashing their potential and leading them to unprecedented levels of success.
As a top 1% digital marketer, Haynes brings the same level of dedication to his mentorship program as he does to his digital marketing career. Despite facing obstacles on his own journey, Haynes has earned recognition for his proven results and portfolio of successful campaigns, boasting over $157,000,000 in revenue and over 3800 students in his mentorship program.
Through his Jeremy Haynes Mentorship Program, Haynes provides online courses and workshops covering various aspects of digital marketing, such as Facebook Ads, Sales Funnels, Email Marketing, and Copywriting, among others.
Haynes' Inner Circle

is an advanced mentorship program that offers private coaching, access to exclusive resources, and personalised guidance to help entrepreneurs take their businesses to the next level. His commitment to his students has helped countless entrepreneurs succeed, and he continues to dedicate himself to helping others achieve their financial dreams.
Haynes' Personal Brand University

teaches product creators and coaches how to scale their marketing efforts and overcome any obstacles that may arise. Haynes is easily reachable on LinkedIn, Instagram, and YouTube, providing guidance and support whenever needed. His mentorship program is a valuable resource for anyone seeking to make a significant impact in the world of sales and marketing
The Master Internet Marketing

program is just one example of the extensive range of courses and workshops that Haynes offers. This 7-week certification program covers everything from the basics of digital marketing to more advanced strategies for building a successful online presence. Participants will learn how to create effective sales funnels, leverage social media platforms, and use email marketing to drive conversions and sales.
In addition to the Master Internet Marketing

program, Haynes offers various workshops and online courses that focus on specific aspects of digital marketing. These include courses on Facebook Ads, where participants learn how to create and optimise profitable ad campaigns, and workshops on Sales Funnels, where participants learn how to create effective sales funnels that convert leads into customers.
Overall, Haynes' mentorship program offers a comprehensive range of resources that can help entrepreneurs of all levels build and grow successful businesses. With his expertise and dedication to his students, Haynes is paving the way for a new era of sales and marketing excellence.