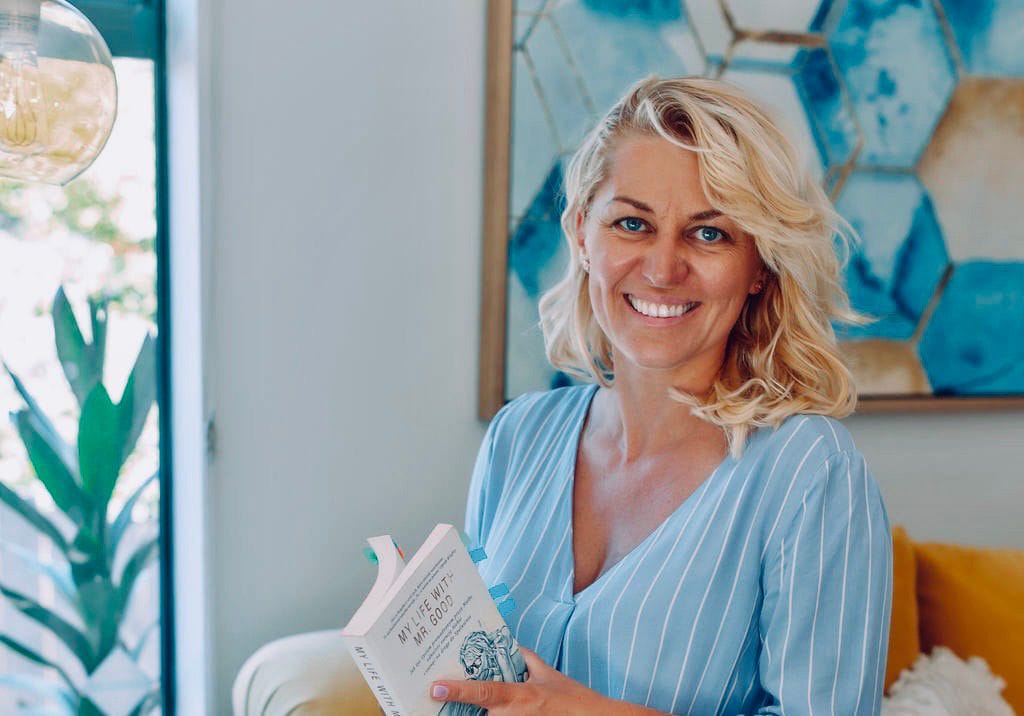 Taisja Laudy is a powerhouse in the spiritual and personal growth industry, renowned for her transformational approach to coaching. As the president of TLnC Global and the Genius Life Foundation, Taisja has helped countless individuals unleash their full potential and achieve true fulfillment in all aspects of their lives.
Taisja's approach is rooted in the belief that everyone possesses unique abilities, talents, and strengths that can be harnessed to create a fulfilling life. With her GeniusFormula®, which merges joy, authenticity, and abundance, she helps her clients lead purposeful lives that align with their core values and aspirations.
What sets Taisja apart is her holistic approach, which merges science and faith to address the body, mind, and spirit. Leveraging tools like the Clifton StrengthsFinder 2.0 and The GoodTest

, Taisja empowers individuals to uncover their untapped potential and overcome any obstacles that may be holding them back.
Taisja's impact is far-reaching, not only in the lives of her clients but also among her peers in the personal growth industry. Her unique insights and approaches have helped countless coaches become better and more effective in guiding their own clients towards spiritual growth and fulfillment.
In short, Taisja Laudy is a true visionary, leading a revolution in the personal growth industry with her transformational approach to achieving true fulfillment and personal growth. Join the revolution and discover your own path to a more fulfilling life with Taisja's guidance.
Taisja Laudy: The Visionary Spiritual Guide Revolutionising Personal Growth and Fulfilment Mastery
Taisja Laudy is not just a coach; she is a visionary spiritual guide who has transformed the lives of countless individuals worldwide. With her expertise in personal growth, fulfillment, and spiritual gifts, Taisja empowers industry leaders to inspire and guide their own clients to reach new levels of mastery.
Her life-changing book "My Life with Mr. Good" is a testament to her immense insight and expert guidance on these subjects, and has helped individuals worldwide unlock their full potential and live their best lives.
As the head of TLnC Global, Taisja's teachings and writings have reached diverse audiences, from large corporations to ordinary families. This year, she is set to release a new motivational book on Dreams, Fulfillment, or Gifts, with the aim of touching even more lives.
Beyond her impressive body of work, Taisja is also passionate about giving back to the community. She plans to expand the reach of the Genius Life Foundation by helping underprivileged children.
Taisja's ability to connect with audiences and deliver messages that resonate is unparalleled. Her impact on the personal growth and fulfillment industry has been profound, and it's no wonder she's known as a visionary spiritual guide revolutionizing personal growth and fulfillment mastery.
Unleashing Your Inner Genius with Taisja Laudy and The GoodTest

: Unlocking Your True Potential
Taisja Laudy is a game-changer in the personal growth industry, helping people tap into their unique strengths and talents to unlock their full potential. Her revolutionary solution, The GoodTest

, is the key to unleashing your inner genius and living a life of purpose and fulfillment.
By identifying your strengths and talents, The GoodTest

helps you overcome self-doubt and fear, and embrace your authentic self. Taisja's courses are designed to empower individuals and coaches to radiate their inner light and attract like-minded connections, ultimately leading to a more fulfilling life.
As Taisja says, "Don't let fear or self-doubt hold you back from living the life you were meant to live." With her guidance and The GoodTest

by your side, you can take that first step today and unlock your true potential.
Join Taisja in her mission to empower others with the tools they need to guide their clients toward spiritual and personal growth. Together, let's unleash our inner genius and live the life we've always dreamed of.
Unleash Your Inner Radiance and Find Your Tribe with Taisja Laudy
With Taisja Laudy's guidance and The GoodTest

, you can uncover your unique strengths and qualities and use them to create authentic and meaningful connections with like-minded individuals.
Taisja's own journey of cultivating patience, tenacity, and self-awareness has allowed her to radiate her inner light and attract those who share her values and goals. And now, with her revolutionary tool, The GoodTest

, you too can discover the power within yourself to connect with your tribe and fulfil your purpose.
Don't let fear or self-doubt hold you back from living a life of authenticity and fulfilment. Take the first step towards your true potential and start attracting the right connections today with Taisja Laudy and The GoodTest

. Remember, success and happiness come one step at a time – so start your journey now.