Different countries have different means of communication, various messengers and apps. Facebook Messenger and Twitter are popular in Europe and the U.S., WeChat is popular in China, and Telegram is widely used in many countries. Some of them cover entire regions. One particularly interesting experience is that of the international communication app Gem4me. It is available all over the world, and already has a multi-million international audience.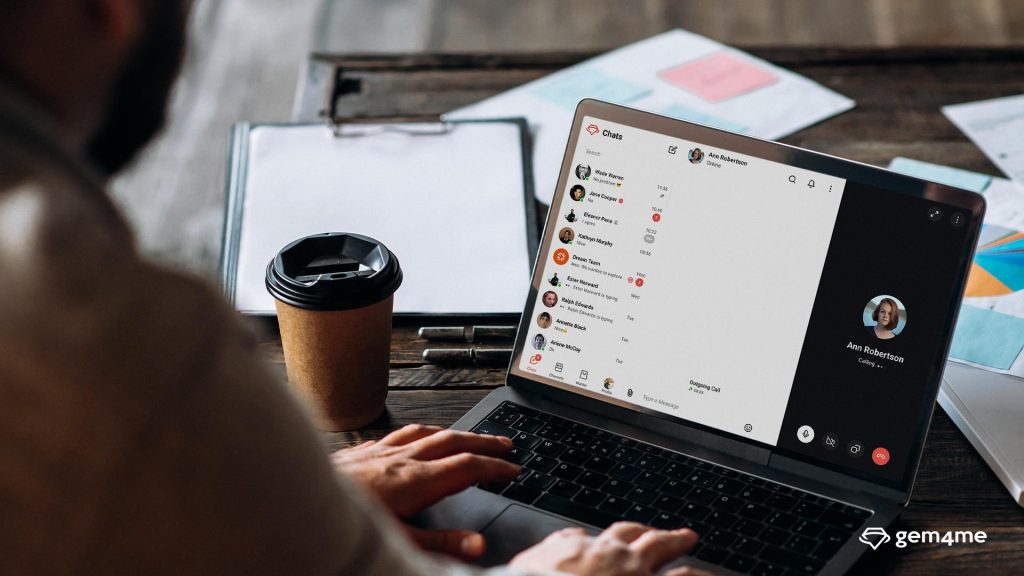 Essential functions of Gem4me
The Gem4me platform was created by an international team of developers. It offers not only the standard messenger functionality for sending messages and making calls, but also a blogging platform and a marketplace.
The blogger platform is located in the Channels section of the Gem4me app. Here you can subscribe and read channels related to a wide variety of topics: cooking, humor, technology, and many more. The first time the user visits this section, he is suggested to choose the topics he is interested in. In the future, new channels will be recommended to the user based on this selection.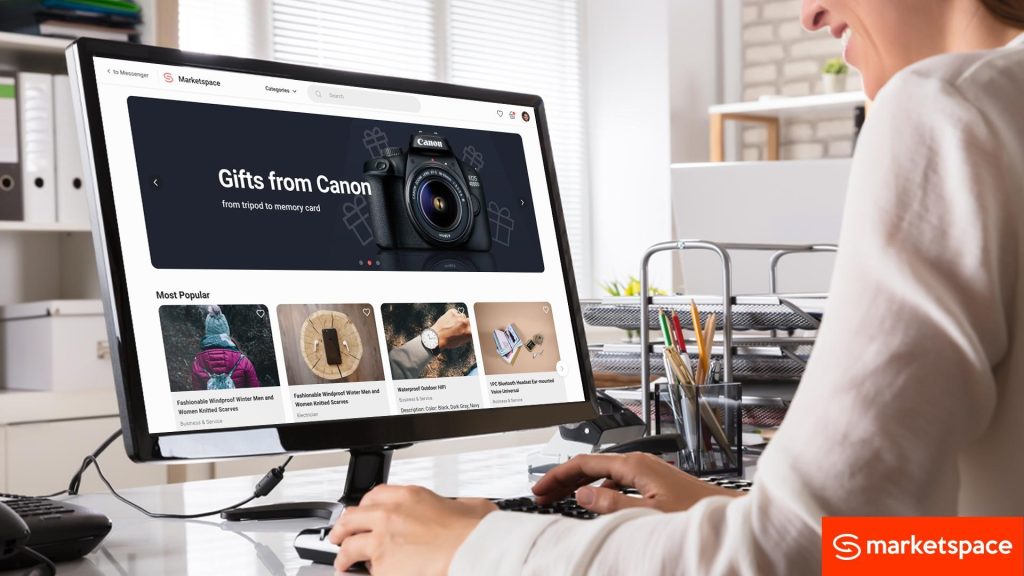 MarketSpace is an international marketplace. Users from different countries can sell and buy products in this section of Gem4me, communicating with each other using the integrated online translator available in 17 languages. There is a catalog of products from various categories: electronics, cosmetics, clothing, sporting goods, and even real estate. Services can also be ordered on this marketplace – for example, a consultation with a psychologist or a lawyer. The developers have set up the acquiring in MarketSpace so that users can pay for goods with a bank card, and more and more countries are being connected to this system.
Ecosystems are gaining in popularity over messengers
Communication platforms and ecosystems are becoming more and more widespread worldwide. The Gem4me platform is a communication ecosystem. Convenience of the ecosystem lies in the fact that you can get different services in one app, without having to switch between different accounts. Nowadays, even those apps that were originally created as ordinary messengers are adding more and more sections. Users are getting more and more used to a variety of services in one app, and messengers need to evolve to stay competitive. Gem4me initially had several sections, but even after years of work, the developers are bringing new services and features to it.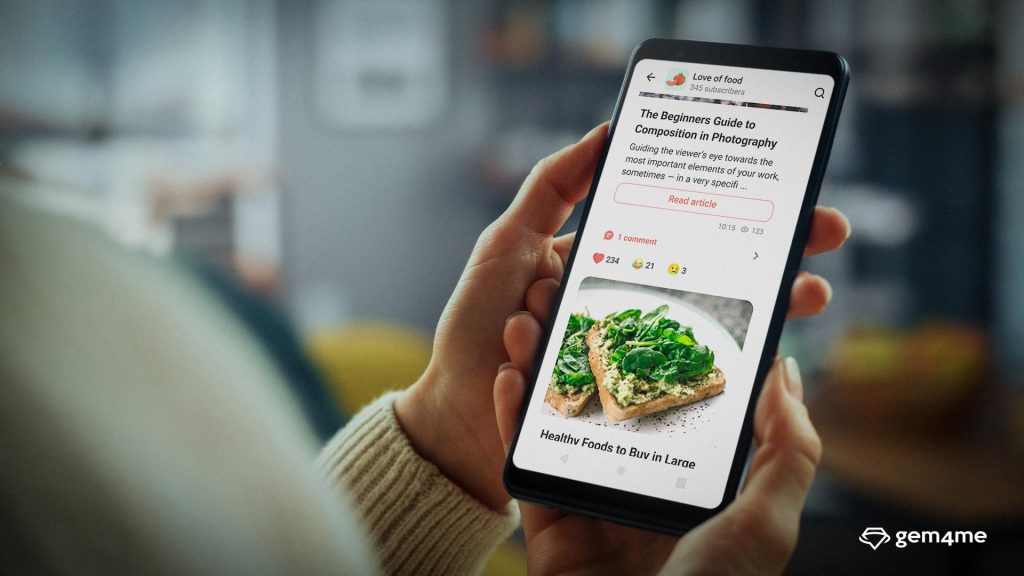 The main differences of Gem4me
First of all, Gem4me is a communication platform that is neither politically nor geographically tied to a specific country, and adheres to an international orientation. Therefore, it is unlikely that this messenger will be blocked anywhere. This means it guarantees uninterrupted communication. It is important considering that nowadays we communicate mostly with the help of gadgets.
Another fundamental difference of the Gem4me platform is that it provides all services for free. For example, voice message transcripts, video conferences with up to 1,000 people at a time, and many other functions are all available to Gem4me users.
Also, there are no limits set for users on this platform. For example, you can send files without size or speed limits. You can even use Gem4me as a storage space for large files. At least so far, such restrictions have not been introduced.
A unique feature of the blogging platform in Gem4me is the built-in news feed. This is usually a standard attribute of social networks, but in Gem4me it was integrated into the communication app for the first time. In the feed, you can see updates on channels from the user's subscription list and get recommendations of other channels according to your interests.
To start using the Gem4me app, simply download and install it on your phone or computer. And you can start testing it in any format you like: call your friends, start a blog, buy a gift, or just send messages using unique stickers, reactions, and other features. And if you have friends in other countries – you can immediately start communicating in an international format. After all, that's one of the main missions of the Gem4me platform.