Embark on Celebrity Adventures with a Simple Tap
Miami, USA — In a world bursting with entertainment possibilities, Gossip Stone TV stands out as a leader in reality television. With the launch of the Gossip Stone TV iOS App, the channel has taken a big step into the digital world, bringing captivating reality shows directly to your fingertips. Designed with care, this app is now available on the App Store, offering viewers a luxurious platform to dive into the captivating lives of celebrities and their opulent lifestyles.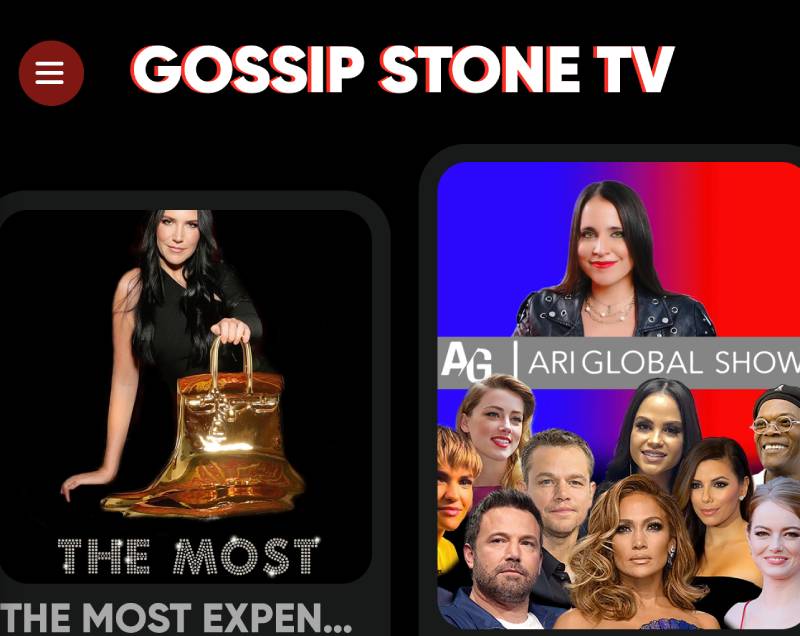 Gossip Stone TV is known for its immersive American celebrity reality TV content, and now it's going beyond the TV screen. The Gossip Stone TV iOS App demonstrates the channel's dedication to offering its entertainment anytime, anywhere, to match the needs of the modern viewer. The app's design is both visually appealing and user-friendly, making it a delightful experience for users as they explore the world of glitz and glamour.
The charm of Gossip Stone TV doesn't stop at its content; it's also about convenience. With the new iOS app, viewers can easily access the channel's offerings from anywhere. While Gossip Stone TV is available on platforms like Amazon Fire TV, Roku TV, and Apple TV, its presence on the iOS App Store makes it globally accessible to millions who prefer their smartphones and tablets for content consumption.
Gossip Stone TV's impact is immense, potentially reaching over 200 million households worldwide. This firmly establishes the channel as a leader in the world of reality entertainment. Whether you're in a bustling city or a serene countryside, the Gossip Stone TV iOS App ensures the allure of glamour is just a tap away.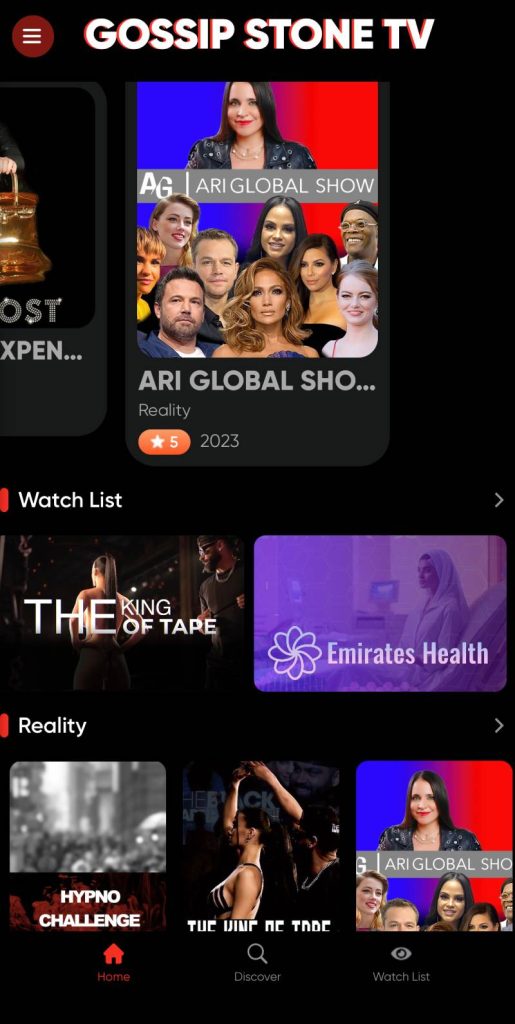 From catching a glimpse of celebrity extravagance to witnessing real-time drama, Gossip Stone TV opens a window into the lives of the rich and famous. With a variety of reality shows that cover different themes, there's something for everyone to enjoy.
Gossip Stone TV's journey doesn't stop within U.S. borders. Its influence stretches across continents, with strategic partnerships and upcoming entertainment projects in the Middle East and Africa. This strategic expansion broadens the channel's global impact, bringing diverse content to a wider audience with varied tastes.
Gossip Stone TV proudly presents two captivating shows:
"Ari Global Show" – This celebrity interview series, produced by Ari Global, features stars like Jennifer Lopez and Ben Affleck. Candid conversations offer an intimate peek into the lives of beloved celebrities.
"The Most Expensive" – Hosted by legendary artist Debbie Wingham, this reality TV show provides a glimpse into the lavish lives of the elite, celebrating opulence and extravagance.
Anticipation builds for upcoming shows: "Hypno Challenge" – a reality show about power of hypnotherapy, this show unveils real-life transformations as individuals conquer fears and overcome bad habits. "The King of Tape" – a reality show about the Black Tape Project.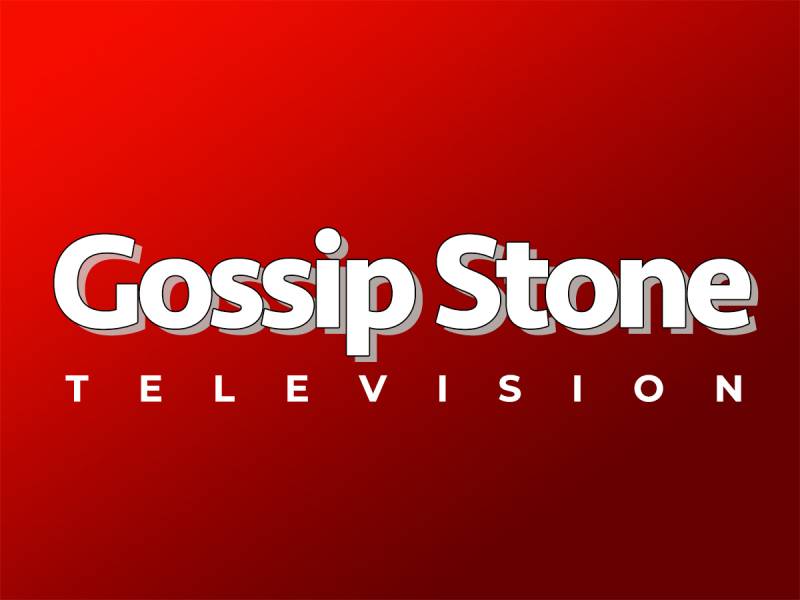 The Gossip Stone TV iOS App represents an evolution of entertainment in the digital era. With its beautifully designed interface and a collection of captivating reality shows, it's your gateway to the world of celebrity lifestyles and lavish living. As Gossip Stone TV's global impact expands and new partnerships flourish, one thing remains certain: Gossip Stone TV is redefining entertainment, one riveting reality at a time. Start this journey through the lives of the illustrious, the celebrated, and the fabulous – download the app today.
About Gossip Stone TV:
Gossip Stone TV leads the way in reality television, offering a unique perspective into the lives of celebrities through captivating reality shows. Expanding its reach, Gossip Stone TV is reshaping the entertainment landscape for the digital age.
By Gossip Stone press department