Dubai, UAE. November 16, 2023 / Mediamark Digital /
Dubai, a city known for its visionary leadership and commitment to sustainable development, plays host to an annual event that epitomizes its dedication to a green and eco-friendly future – the WETEX (Water, Energy, Technology, and Environment) and Dubai Solar Show. Organized by the Dubai Electricity and Water Authority (DEWA) under the directive of His Highness Sheikh Mohammed bin Rashid Al Maktoum, Vice President and Prime Minister of the UAE and Ruler of Dubai, this event stands as a beacon of innovation and sustainability in the heart of the Middle East.
A Platform for Global Innovation
The primary objective of WETEX and Dubai Solar Show is to provide a prominent platform for international organizations to showcase their latest solutions and products in various sectors, including energy, water, sustainability, green technologies, renewable and clean energy, green mobility solutions, sustainable development, green buildings, water desalination technologies, smart cities, and more. The event attracts leading companies and experts from around the world who come together to exchange ideas, share knowledge, and explore innovative technologies that contribute to building a sustainable future.
WETEX and Dubai Solar Show encompass a wide array of focus areas, addressing crucial aspects of the modern world's sustainability challenges. These include water and energy conservation, technological advancements, renewable and clean energy solutions, green mobility, sustainable development practices, and smart city initiatives. The event's multifaceted approach allows participants to gain insights into the latest trends, policies, and regulations governing these sectors.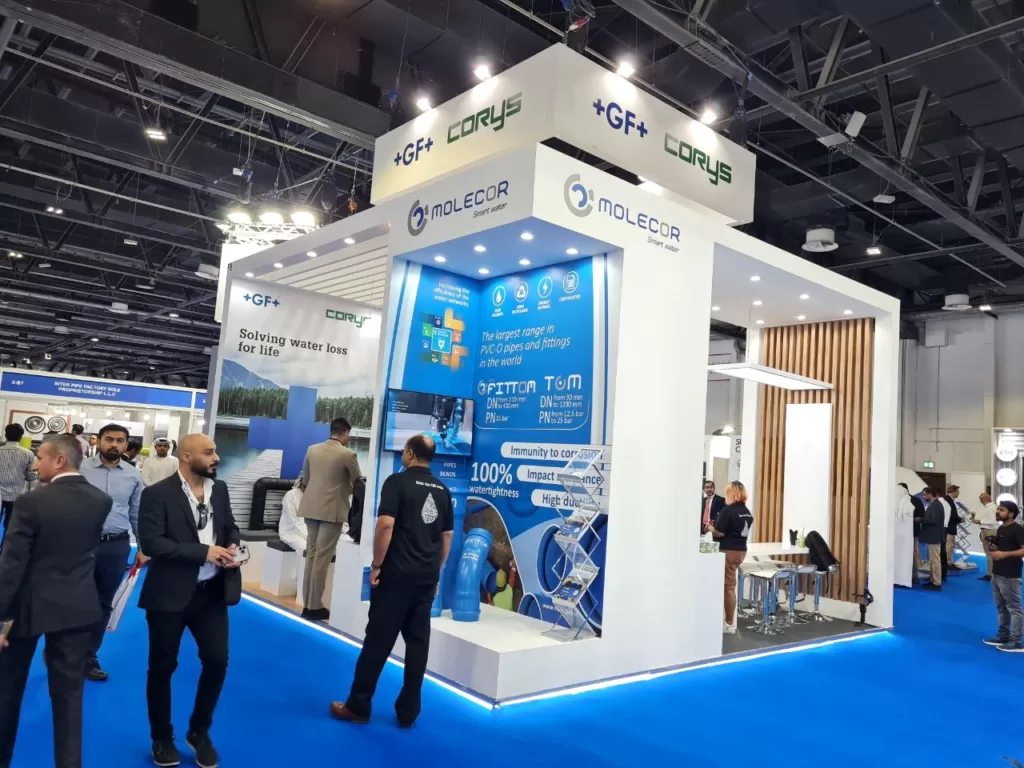 GF Corys at WETEX & Dubai Solar Show
Born from the enduring partnership of GF and GF Corys (CPS), GF Corys is set to showcase its innovative sustainable piping solutions at WETEX. With sales of CHF 80 million in 2022, this collaboration combines GF's global expertise with CPS's regional market understanding, aligning with GF Piping Systems' strategy for global expansion. Andreas Müller, CEO of GF, emphasizes the venture's importance, aiming to create a market leader for sustainable piping solutions in the region. GF Corys, led by the existing CPS management team, is poised for regional leadership with plans for expansion, including a flagship customer center in the UAE. Stay tuned for WETEX as GF Corys shapes the future of sustainable infrastructure.
Building a Sustainable Future in Dubai and Beyond
WETEX and Dubai Solar Show not only serve as a business platform but also contribute significantly to Dubai's vision of becoming a global hub for sustainable technologies and practices. Participants have the chance to explore current and future solar projects in the region, understand market trends, and align themselves with the policies and regulations set out by government authorities.
As the event continues to evolve, it remains a vital meeting point for the global community dedicated to driving positive change in the realms of water, energy, technology and the environment. WETEX and Dubai Solar Show stand as a testament to Dubai's commitment to shaping a greener and more sustainable future for generations to come.
For more information and to participate in this transformative event, visit WETEX & Dubai Solar Show.
The post GF Corys Unveils Sustainable Piping Solutions at WETEX & Dubai Solar Show first appeared on .