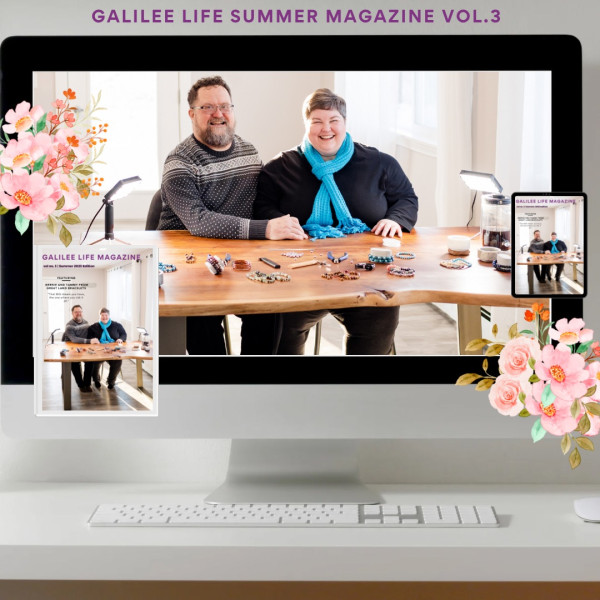 Wyckoff, New Jersey, United States, 23rd May 2023 – Galilee Life, a renowned Christian Marketplace and lifestyle brand, is excited to announce the launch of its captivating Christian Summer Magazine. A delightful digital and print publication designed and created by the visionary founder Neivis Paulino. Brimming with heartwarming small business stories, exceptional products, devotionals, Bible verses, and uplifting words of encouragement, this magazine is set to touch readers' hearts in a truly special way.
Galilee Life Christian Summer Magazine showcases the resilience and triumphs of small business owners within the Christian community, highlighting their stories of passion, dedication, and faith. The magazine's pages are adorned with a diverse collection of vendors whose products have been thoughtfully curated to create a deep emotional connection with readers. Among the featured vendors, the magazine proudly presents Bernie and Tammy from Great Land Bracelets, whose beautiful creations and small business journey are showcased on the cover. Readers can explore their story and browse their inspiring products at https://greatlandbracelets.com/.
Beyond the extraordinary small business narratives, Galilee Life Christian Summer Magazine offers devotionals that provide spiritual nourishment and guidance. The magazine's esteemed contributors have poured their hearts into crafting devotionals that will edify the soul, offering readers an opportunity for reflection, growth, and a deeper connection with their faith.
The power of scripture is also celebrated within the magazine, with a rich selection of Bible verses that inspire, uplift, and provide solace during life's challenges. These verses are carefully curated to encourage readers and remind them of the unwavering love and strength found in Jesus Christ our Savior and Redeemer.
Founder Neivis Paulino, known for her creative vision and dedication to uplifting Christian communities, has meticulously designed and crafted Galilee Life Christian Summer Magazine. With her expertise, the magazine offers a visually stunning experience that complements the heartfelt content, creating an immersive and engaging reading journey.
"We are thrilled to present Galilee Life Christian Summer Magazine, a publication that captures the essence of our faith in God, inspiration, and small business triumphs," said Neivis Paulino, founder of Galilee Life. "Through this magazine, we aim to touch the hearts of our readers with captivating stories, exceptional products, devotionals, Bible verses, and words of encouragement. Our vision is to create a source of inspiration and edification for individuals seeking a deeper connection with their faith and a renewed sense of purpose."
Galilee Life Christian Summer Magazine promises to become a cherished companion for readers seeking inspiration, encouragement, and spiritual growth. Whether enjoyed in its digital or print format, this remarkable publication will leave an indelible impact, offering solace and hope to all who embrace its pages.
To purchase or learn more, please visit www.galilee-life.com/magazine.
About Galilee Life: Galilee Life is a prominent Christian lifestyle brand dedicated to inspiring and empowering individuals through faith, creativity, and community. With a range of products, services, and digital content, Galilee Life seeks to bring the transformative power of God's love into the lives of people around the world. For more information, visit www.galilee-life.com.
For more details contact Neivis Paulino, Founder and Creative Director at Email: [email protected]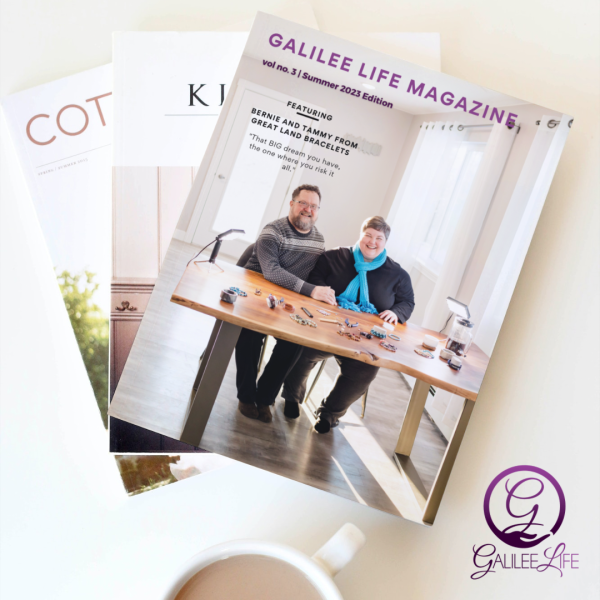 Media Contact
Organization: Galilee Life
Contact Person: Neivis Paulino
Website: https://galilee-life.com/
Email: [email protected]
City: Wyckoff
State: New Jersey
Country: United States
Release Id: 2305233672
The post Galilee Life Unveils Christian Summer Magazine: Inspiring Stories, Faith, and Small Business Triumphs appeared first on King Newswire.

Information contained on this page is provided by an independent third-party content provider. Binary News Network and this Site make no warranties or representations in connection therewith. If you are affiliated with this page and would like it removed please contact [email protected]