Dubai, United Arab Emirates, 27th October 2023, ZEX PR WIRE, Future Blockchain Summit 2023, the premier blockchain exhibition, came to a close today at the iconic Dubai Harbour. The event has seen record participation for its sixth edition, welcoming world-leading crypto, blockchain and Web3 experts to Dubai across the four days.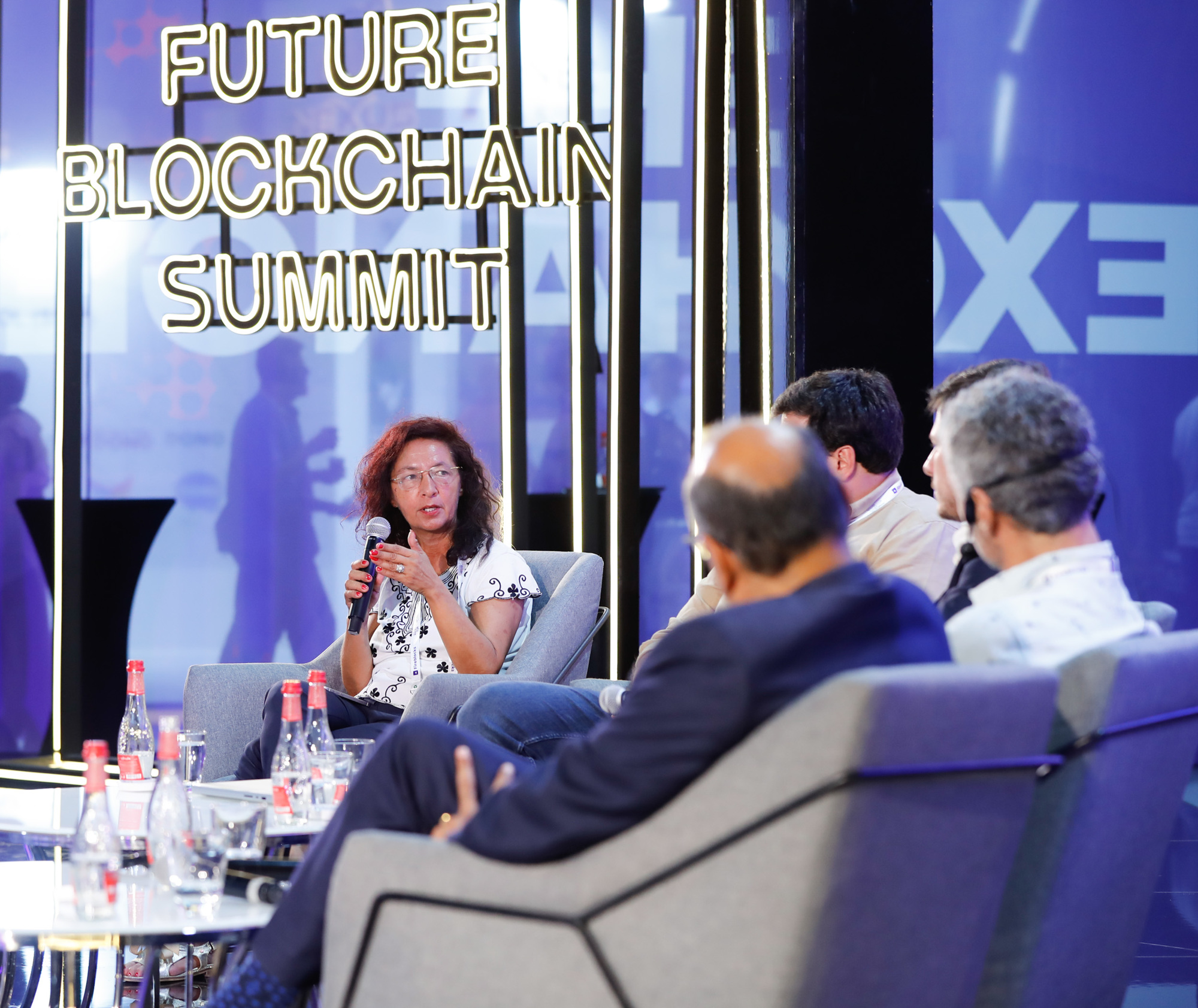 Blockchain for a greener future
A primary focus for the final day was on building the movement of the blockchain community to support effective global climate change. Miroslav Polzer, Strategic Director, Climate Chain Coalition and Founder & CEO IAAI, moderated a panel 'WEB 3 Technologies for Climate Action', welcomed guests from Evercity, World Metaverse Council, Captain Planet Foundation, MaasVentures and Krypc Technologies.
During the session, Dr. Jane Thomason, Inaugural Chair of World Metaverse Council, touched on a number of different areas in relation to blockchain application for the climate. She commented: "The first one is in terms of green digital assets solutions – green tokens, green finance, green bonds – because we're going to need to be able to mobilise finance to invest in the technologies that will address climate change. The second is around smart grid management and the ability to be able to tokenise and store energy and manage energy off grid. The third is around NFT's and gamification, and we're seeing a lot of applications now. Both NFT's to raise money for climate action, as well as gamification to get people to change their behaviours to do more climate smart activities. The fourth is tokenization of carbon offsets, and there is a lot of activity going around the world in that and regenerative finance. Then, verification, measurement and reporting, because the beauty around blockchain is the ability to create a trust layer in reporting, but also in the flows of the climate finance down to the beneficiaries."
Meanwhile, the 'Blockchain for a Greener Future' panel, moderated by Jorge Carrasco, Managing Director – Blockchain & Digital Assets at FTI Consulting, welcomed speakers from Enjinstarter, Dubai Customs, Tech Mahindra and Alif Techologies. Nemanand Bobade, Strategic Program Manager at Dubai Customs said: "In the dynamic world of trade, the UAE has witnessed a remarkable 41% growth in UAE-based exports, transforming the landscape. Recognizing the pivotal role of trade documentation in every transaction, our project, Dewayne Custom, pioneers a blockchain-based platform. By seamlessly connecting logistics, e-commerce, and government entities, we forge an ecosystem where trade becomes paperless. Imagine a world where every invoice, government document, or shipment detail exists as a single, verifiable copy on the blockchain—eliminating the need for endless paperwork."
Talking of what Enjinstarter is doing in the green financing space in Dubai, Prakash Somosundram, its CEO & Co-Founder, commented: "We're launching a new brand called IRM which we have just revealed here at the Future Blockchain Summit. This brand is purely focused on private finance. There's a global need for climate finance, with a lot of projects in renewable energy and sustainable energy that need financing, and this is why we are launching a platform, headquartered in Dubai, that will be regulated for accredited investors and it's a way for us to achieve unlocked green finance."
Dubai as a global leader
The Summit also addressed how Dubai is emerging as a global leader in the adoption of Web3 and virtual assets, particularly due to the launch of the world's first independent regulatory framework, the Virtual Assets Regulatory Authority (VARA). Kristi Swartz, Fintech Partner at DLA Piper and Amar Fahmy, Legal Director at DLA Piper, held a presentation on 'Developing the World's First Virtual Asset Specific Regulations in Partnership with VARA'.
Speaking of this, Kristi Swartz, commented: "The future for blockchain in Dubai looks positive and what VARA has set up has been really well received. The regulations for VARA were set at a very high standard, with us looking at around 20 jurisdictions and reviewing the good, the bad, and the ugly, and only taking the best and looking to future-proof them. We have seen a lot of progress, but there's still work to be done in the space. In terms of progress, it's off to a good start, for instance, Hong Kong and Dubai now have an MOU to look at things around virtual assets and to exchange information, so there's a very positive look at interoperability around the regulations."
Deepa Raja Carbon, Managing Director and Vice Chairperson of VARA, commented: "VARA's participation at the Future Blockchain Summit reflects the city's commitment to enabling the New Economy agenda through progressive Public Private engagement. With global ecosystems around Web3, Metaverse, Blockchain and AI in attendance at the event, our primary aim was to allow for Dubai's custom approach to VA regulations to be better understood, even as we collectively work towards building, nurturing and securing a truly borderless future economy.
"Market feedback so far has been consistent in highlighting that such direct public access to the Regulator was not only unexpected but also extremely beneficial in demonstrating the city's commitment to creating a model framework for industry Enablement. We are already looking forward to next year's edition with great anticipation."
The Future Blockchain Summit 2023 has welcomed more than 150 exhibitors, regulatory authorities and governments from over 50 countries to Dubai across its four days. Capitalising on Dubai's status as a global Web3 hub, it has highlighted the significant progress made in Web3, blockchain and crypto technologies, while uncovering new opportunities to drive them forward.
The Future Blockchain Summit is a GITEX Global production and co-located with Fintech Surge, Expand Northstar and Marketing Mania. Discover more at www.futureblockchainsummit.com/
About Future Blockchain Summit
Future Blockchain Summit is the leading blockchain exhibition and MENA region's most immersive large-scale blockchain event. Capitalising on Dubai's status as a global Web3 hub, the event will unite the entire blockchain and crypto ecosystem and provide a leading platform to foster collaboration and chart the way forward for the blockchain movement.
More than 1,000 investors, 130 exhibitors and 200 speakers from more than 50 countries will gather to chart the way forward and inspire industry-wide transformation.
Powered by GITEX Global, the sixth edition of Future Blockchain Summit will unite the global community at a new venue, the iconic Dubai Harbour, in October 2023. It will take place alongside Fintech Surge, Expand North Star and Marketing Mania.