Gathering of influential minds reaffirms Dubai's position as a leading epicentre for growth of blockchain and crypto.
Dubai, UAE, 11th October 2023, ZEX PR WIRE, Future Blockchain Summit 2023 has a brand-new venue at the iconic Dubai Harbour, the Middle East's largest superyacht hub. The new location caters to the increased demand experienced by the global tech event, which takes place alongside Expand North Star as a GITEX Global production.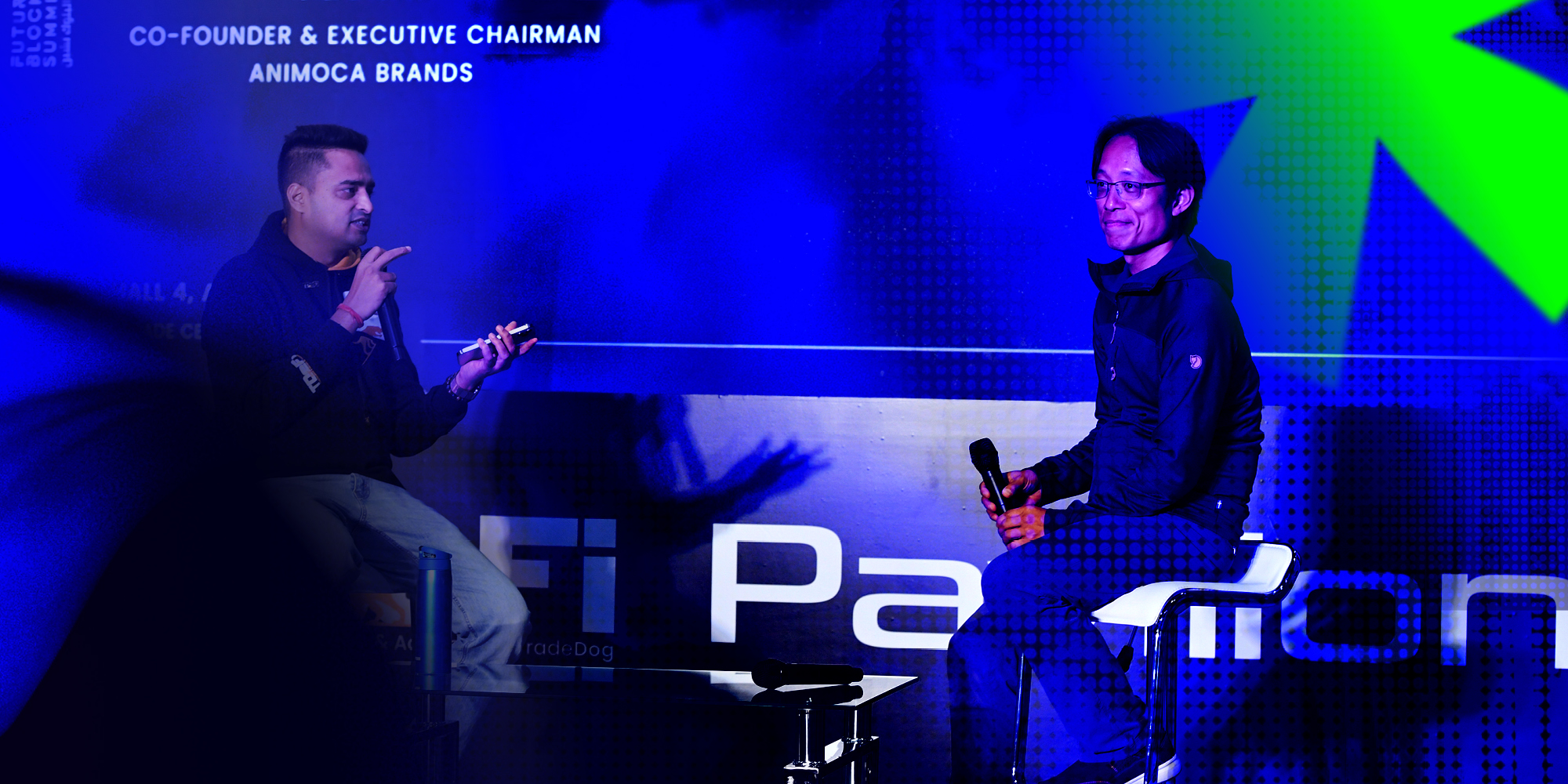 The premier global blockchain exhibition from October 15 to 18 provides an immersive hub for the entire blockchain and crypto ecosystem. It not only gathers the growing blockchain and crypto community but has a significant role in advancing the ecosystem.
The summit will welcome more than 150 exhibitors, regulatory authorities, and governments from over 50 countries. Leading organisations such as Fireblocks, 1inch Network, BitGo, BitGet, Binance, Republic Crypto, Animoca, and Sandbox will offer empowering perspectives, strategic advice, and guidance on key themes including regulation, the role of crypto, DeFi, virtual assets, and more.
Trixie LohMirmand, Executive Vice President of Dubai World Trade Centre, comments: "As an epicentre for blockchain innovation, Future Blockchain Summit 2023 offers a dynamic platform designed to empower disruptors and ignite sector growth. Attracting international players – from big tech enterprises and dynamic start-ups to government entities – the summit will play a pivotal role in fostering impactful global collaboration to support the advancement of industry regulations and unlock the sector's growing potential."
Recent research indicates that the global blockchain technology market was estimated at USD10.02 billion in 2022, with an anticipated compound annual growth rate (CAGR) of 87.7% from 2023 to 2030. Surging interest in cryptocurrencies and digital assets is another driver of growth, especially as blockchain underpins most cryptocurrencies. As a result, significant attention is now being paid to how the technology can be used to create and manage digital assets such as Central Bank Digital Currencies (CBDCs), expanding the market even further .
In the cryptocurrencies market itself, growth is projected to reach USD37.87 billion in 2023, with a 14.40% CAGR from 2023 to 2027, resulting in a projected total market size of USD64.87 billion by 2027. The number of cryptocurrency users is expected to reach 994.30 million by 2027.
Dubai is emerging as a global leader in the adoption of Web3 and virtual assets. Its regulatory environment and technological infrastructure have attracted major names in Web3, from cryptocurrency platforms to blockchain companies and tokenization firms.
Dubai saw the launch of the world's first independent regulatory framework, the Virtual Assets Regulatory Authority (VARA). The Dubai Blockchain Strategy 2016 and the Dubai Metaverse Strategy 2022 have driven investment to foster market growth. All cryptocurrency businesses in Dubai currently operate as entities licensed and fully regulated by VARA.
Against this backdrop, Future Blockchain Summit 2023 highlights the main trends and disruptors fuelling the Web3 revolution. The launch of the 'Inside Web3 – the New Creator Economy' program will explore how Web3 and blockchain are reshaping industries. In entertainment, the shift from traditional Web2 models brings about transparency, decentralization, and new opportunities for producers, rights holders, and studios.
In gaming, blockchain provides transparency, security, ownership, and flexibility for players and developers alike. The new programme will explore this shift and share insights to propel a wider global transition through insightful talks, challenges, and never-before-seen demos. Confirmed speakers include Grammy Award winning producer Fernando Garibay, OG Arabian Prince, and industry pioneers from Upland, Enjin Starter and MESMIR, among others.
Commenting on technology in the entertainment industry, OG Arabian Prince says: "Tech is music, tech is fashion, tech is food. As for the music and media aspect, blockchain and Web3 is one of the biggest shifts in how we interact with businesses, especially the business of music."
Future Blockchain Summit 2023 is also a vital platform for start-ups looking for their breakthrough. Here the industry-leading Investor Program will assist to connect them with venture capitalists looking to futureproof their investments against the backdrop of global economic challenges.
With more than 1,000 investors expected, the summit is a major international meeting point and platform for disrupters, change-makers and innovators to unlock potential and accelerate growth. For the 2023 edition, sponsors include 1inch, Creed & Bear, DMCC, XDC, Bing X, Binance, Bitget, Circle, Sui, BitGo and Fireblocks, among many other industry-leading names.
Register interest at www.futureblockchainsummit.com/
About Future Blockchain Summit
Future Blockchain Summit is the leading blockchain exhibition and MENA region's most immersive large-scale blockchain event. Capitalising on Dubai's status as a global Web3 hub, the event will unite the entire blockchain and crypto ecosystem and provide a leading platform to foster collaboration and chart the way forward for the blockchain movement.
More than 1,000 investors, 130 exhibitors and 200 speakers from more than 50 countries will gather to chart the way forward and inspire industry-wide transformation.
Powered by GITEX Global, the sixth edition of Future Blockchain Summit will unite the global community at a new venue, the iconic Dubai Harbour, in October 2023. It will take place alongside Fintech Surge, Expand North Star and Marketing Mania.
For media enquiries please contact:
Claudia Dalton
Account director
Four Agency Worldwide
[email protected]
+971 58 850 5420