Bridging Innovation and Functionality, EraSmart Defines Excellence in DTF, UV, and Hybrid UV DTF Printing Technologies
China, 19th Oct 2023 – EraSmart, an eminent factory renowned for its over a decade of OEM expertise, persistently leads the vanguard in the printing realm with its meticulously engineered range of printers, tools, and consumables. The brand's extensive portfolio, encompassing avant-garde UV, DTF, and the novel UV DTF printers, epitomizes a blend of sophistication and efficiency, designed to cater to the nuanced demands of both petite workshops and expansive factories.
UV Printer Series:
Within the realm of UV printing technology, EraSmart presents a rich array of printers spanning A5, A4, A3, A3+, and A1 sizes, with the bespoke option of single or dual printhead customization. These UV printers are lauded for their swift printing and rapid curing prowess, further augmented by an exclusive white ink circulation technology, a hallmark of innovation aimed at drastically reducing printhead clogging, ensuring an unimpeded, seamless printing journey.
DTF Printer Series:
The DTF printer series from EraSmart unveils a compact yet industrially aesthetic design ethos in A4 and A3 sizes. With a blueprint focused on minimizing spatial footprint while expediting the printing workflow, these printers emerge as quintessential assets for small workshops and factories striving for streamlined operations and superior print quality.
Innovative UV DTF Printer:
EraSmart's foray into hybrid printing technology culminates in the unveiling of a groundbreaking UV DTF printer, adeptly equipped with dual XP600 printheads and 12 color channels. This cutting-edge printer is envisaged for bulk printing of bespoke labels, embodying a perfect synergy of alacrity and precision, catering especially to large-scale printing exigencies.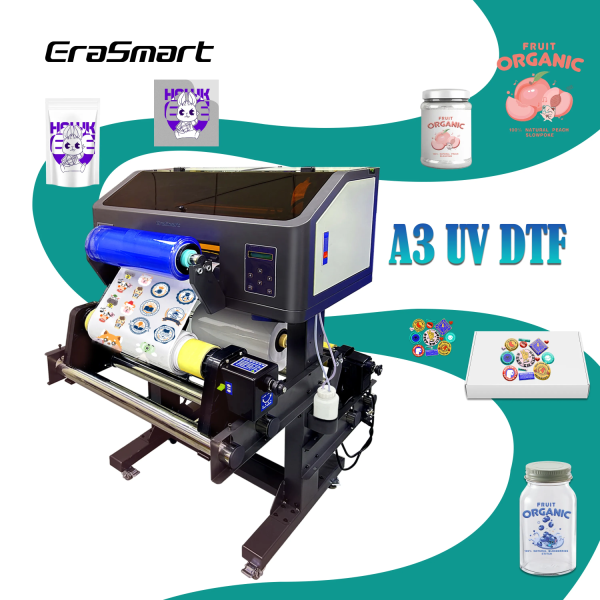 Unwavering Commitment to R&D:
The ethos of EraSmart is deeply rooted in an unwavering commitment to continual research and development. By tirelessly refining its offerings and orchestrating the introduction of market-aligned solutions, EraSmart stands as a beacon of customer-centric innovation, ceaselessly striving to engender substantial value for its clientele, resonating with the brand's core value of fostering a symbiotic relationship between innovation and customer satisfaction.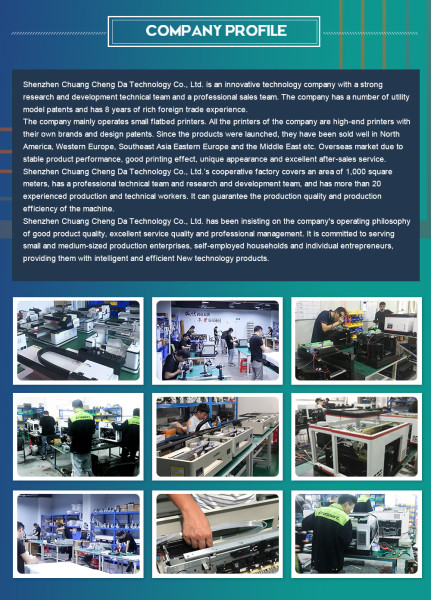 EraSmart's odyssey reflects an indomitable pursuit of excellence and a vision to empower businesses with unparalleled printing solutions. For an in-depth exploration of EraSmart's multifaceted product range and to discern how the brand is orchestrating a revolution in the printing sector, visit [EraSmart's official website](https://www.erasmart.com).
Media Contact
Organization: Shenzhen ChuanShengDa Technology Co., Ltd
Contact Person: Erasmart
Website: https://www.erasmart.com/
Email: [email protected]
Country:China
Release id:7220
View source version on King Newswire:
EraSmart Showcases Pioneering UV and DTF Printing Technologies: Unveiling a Comprehensive Spectrum of Professional Printing Solutions

Information contained on this page is provided by an independent third-party content provider. Binary News Network and this Site make no warranties or representations in connection therewith. If you are affiliated with this page and would like it removed please contact [email protected]