Madrid, Spain, 17th Nov 2021, ZEXPRWIRE, 

DFSocial
Team is pleased to announce that we're partnering with
Proleo.io
, a blockchain marketing agency that helps crypto-projects with the planning and design of the marketing strategy to increase the online presence.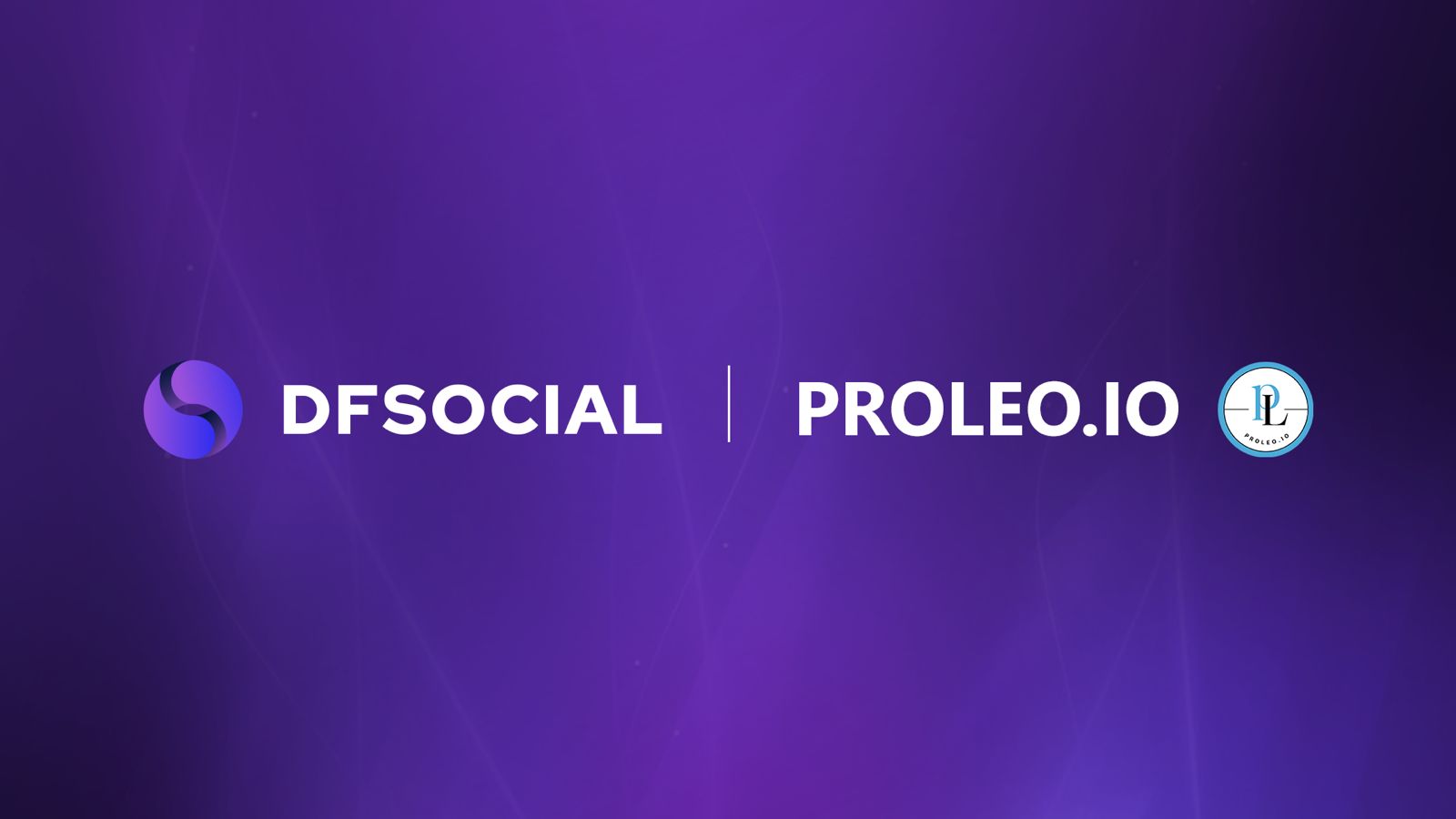 Proleo.io was launched 2 years ago to help blockchain companies to create business strategies and designs to succeed in a digital world. With more than 76 projects done, they offer a wide range of services such as SEO, Social Media Promotion, Crypto Influencers and Branding and Design, among others.
DFSocial has been working with Proleo.io for the past months on several promotions and publications on the most popular media news such as Cointelegraph and Yahoo Finance. The team has decided now to go for a long-term partnership to keep expanding our project and reach a major audience.
Since the launch of $DFSG, our new token on Binance Smart Chain, the team has initiated a new phase where we're mainly focused on expanding our functional product. Proleio.io will advise us on this new era by providing us social media support, promotions by their set of influencers, listing our token on trending pages and many more services.
DFSocial is looking forward to continuing to work with Proleo.io since their services in the recent months have been very professional and always brought on time. The team is convinced that this new partnership will provide us huge benefits for increasing brand exposure and bring more audience to our ecosystem.
Game on!
— DFSocial Team.
About Proleo.io
Proleo.io is a marketing agency with 2 years of experience that helps blockchain projects with the creation and expansion of their brands.
They offer a wide range of services such as brand creation, marketing planning, SEO, Web Development and Social Media Engagement, among others.
Website | Twitter | Instagram | Facebook | YouTube | LinkedIn
About DFSocial Gaming
DFSocial Gaming is a De-Fi video game platform specializing in tournaments to reward users of the platform in cryptocurrency based on their performance. DFSocial separates itself from the rest of the pack by providing unique Gamer/Sponsor dynamic that allows anyone (even if you're not a gamer) to reap the benefits of juicy prize pools. This feat can be achieved by "Sponsoring" a player, resulting in gaming prizes being distributed 50/50 automatically via smart contracts. Staking and Farming services are available to earn additional rewards.
The DFSocial ecosystem also has an NFT Marketplace with our proprietary system of NFT Auctions. Offering a wider variety of games than other crypto-gaming platforms, our loyal community regularly calls the shots as their votes on future games is the final word.
Website | Docs | Twitter | Telegram | Discord | TikTok | YouTube | Games
Media contact:
E-mail: [email protected]
Country: Spain
The post DFSocial announces Partnership with Proleo.io appeared first on Zex PR Wire.