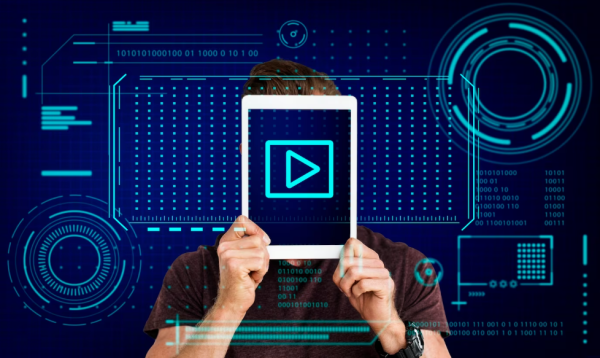 Palo Alto, California, United States, 9th Nov 2023 – DeepBrain AI, a pioneer in artificial intelligence and machine learning, is proud to announce a groundbreaking advancement in the world of multimedia content creation. With a focus on innovation and creative potential, DeepBrain AI introduces its revolutionary "AI Text to Video" technology, which promises to reshape the landscape of video production.
DeepBrain AI has created a sophisticated solution that uses artificial intelligence to create beautiful films from essential text inputs in response to the rising demand for high-quality video content. This cutting-edge technology bridges the gap between textual content and captivating visuals, offering unprecedented possibilities for storytellers, marketers, educators, and businesses worldwide.
The "AI Text to Video" technology leverages state-of-the-art algorithms and neural networks to interpret and transform plain text into engaging, dynamic video content. Gone are the days of labour-intensive video production and costly equipment, as DeepBrain AI's innovation enables users to create captivating videos with ease. By simply inputting descriptive text, users can watch their words come to life through AI-generated video.
The CEO of DeepBrain AI acknowledged the company's enthusiasm for this technology's potential. The ongoing goal is to enable individuals and groups to communicate their experiences in the most interesting and approachable way possible. With 'AI Text to Video,' DeepBrain helps users express their creativity while streamlining the video creation process.
The applications for this groundbreaking technology are boundless. From content creators looking to streamline their video production to businesses seeking to enhance their marketing efforts, "AI Text to Video" offers a user-friendly and cost-effective solution for all. Imagine creating product demos, promotional videos, educational content, and more, all with the ease of typing text.
Furthermore, DeepBrain AI understands the significance of customizable video content. With the ability to adjust elements such as style, mood, and visual aesthetics, users can ensure that their Ai generate video align perfectly with their brand identity and storytelling goals. The technology not only makes video production more accessible but also preserves the authenticity and individuality of each user's message.
In parallel with the release of "AI Text to Video," DeepBrain AI is also unveiling its "AI-Generated Video" platform, designed to cater to users who require a more automated video creation process. This platform offers a range of pre-designed templates and themes, allowing for even quicker and hassle-free video generation. From animated marketing content to informative infographics, "AI-Generated Video" empowers users to effortlessly craft professional-grade videos.
DeepBrain AI remains committed to ethical AI practices, ensuring that all content generated with their technology adheres to copyright and content guidelines. The company also recognizes the importance of maintaining a high level of quality in the final video output. Continuous improvement and user feedback are at the core of their development strategy, assuring that the technology evolves with the needs of its users.
AI Text to Video" and "AI-Generated Video" solutions from DeepBrain AI are game-changers as the need for video content keeps rising across several sectors. With this innovation, DeepBrain AI not only empowers creative minds but also helps organizations adapt to the ever-evolving digital landscape.
DeepBrain AI encourages businesses and content creators to explore the possibilities of their revolutionary AI technologies, fostering new opportunities for engagement and storytelling. With the launch of "AI Text to Video" and "AI-Generated Video," the boundaries of video production have been expanded, promising a future where all harness the power of AI.
For more information about DeepBrain AI and its groundbreaking technologies, please visit [https://www.deepbrain.io/].
About DeepBrain AI:
DeepBrain AI is a leading innovator in artificial intelligence and machine learning technologies. The company is dedicated to developing solutions that make cutting-edge AI accessible to everyone. With a commitment to quality, ethics, and user empowerment, DeepBrain AI is transforming the way to create and interact with multimedia content.
Media Contact
Organization: DeepBrain AI
Contact Person: DeepBrain AI
Website: https://www.deepbrain.io/
Email: [email protected]
Address:3223 Hanover St suite 110, 94304
City: Palo Alto
State: California
Country:United States
Release id:7607
View source version on King Newswire:
DeepBrain AI Unveils Breakthrough Technology for AI-Generated Video Production

Information contained on this page is provided by an independent third-party content provider. Binary News Network and this Site make no warranties or representations in connection therewith. If you are affiliated with this page and would like it removed please contact [email protected]