BlockPR founder Ron Nguyen recently gave an exclusive interview providing insights on crypto user psychology and market cycles. He revealed that crypto adoption is diversifying across demographics, though financial freedom remains a widespread motivator. Nguyen discussed how effective marketing requires tailoring for factors like security preferences, community engagement levels, and investment goals. He emphasized that crypto psychology is constantly evolving across market cycles, so agile marketing is essential. Even amid lower capital inflows, Nguyen noted that technology development continues through bear markets.
Singapore, October 4, 2023 – In an exclusive new interview spanning over an hour, BlockPR founder Ron Nguyen provides valuable and in-depth perspectives on the psychology driving cryptocurrency adoption and usage. Covering crypto demographics, behaviors, motivations and more, his expansive insights aim to help brands better understand and engage this growing audience in a nuanced way.
Despite prevalent stereotypes that crypto users are predominantly young tech-savvy males, Nguyen reveals usage is steadily diversifying across gender, income levels and age groups as awareness spreads beyond early adopters. However, he notes the underlying psychology of longing for financial freedom, decentralization, and alternative governance resonates powerfully with users across demographics.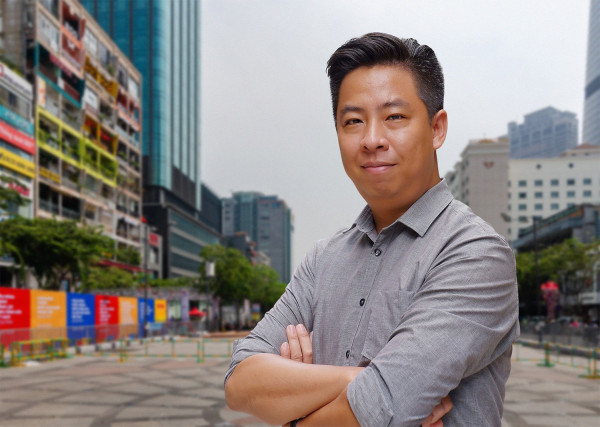 Ron Nguyen, Founder of BlockPR
On the topic of security preferences, Nguyen discusses how power users desire maximum control over private keys, but mainstream users are increasingly opting for more convenient custodial wallet options. He emphasizes that successfully marketing to both groups requires nuance – acknowledging their different needs while underscoring the importance of security for all.
Regarding community engagement, Nguyen observes a major divide between crypto natives who want to actively participate in shaping the ecosystem compared to those simply seeking profits. This necessitates brands shift from transactional marketing tactics to more relational, community-building approaches to better serve the highly engaged native demographic.
In examining investment goals, Nguyen notes many are profit-motivated, others are ideology-driven, but most users fall somewhere in between on the spectrum. He advises projects carefully analyze these user segments to better align utility and messaging to each group's goals and values.
Nguyen dedicates significant time discussing how crypto psychology evolves across market cycles, regulations, technological shifts and other turbulence. He stresses that for authentic engagement, brands must remain highly agile – avoiding rigid one-size-fits-all marketing and constantly assessing psychographic changes.
With over 10 years of experience across crypto's dramatic ups and downs, Nguyen has observed how repetitive boom-and-bust cycles are common when new transformative technologies emerge. He cautions projects not to correlate development pace directly with capital inflows, noting that progress often continues through bear markets while irrational exuberance can occur during hype phases. "You simply can't expect steady, uninterrupted capital investment across all quarters in such a volatile space," Nguyen comments.
About BlockPR
BlockPR helps crypto projects build visibility, credibility and community engagement through strategic marketing services. For more information, visit www.blockpr.net
Media Contact
Organization: BlockPR
Contact Person: Moon Nguyen
Website: https://blockpr.net
Email: [email protected]
Address: 5001 BEACH ROAD #07-37 GOLDEN MILE COMPLEX
Country: Singapore
Release Id: 0410236776
The post BlockPR Founder Ron Nguyen Discusses Crypto User Psychology and Adapting to Market Cycles appeared first on King NewsWire. It is provided by a third-party content provider. King Newswire makes no warranties or representations in connection with it.

Information contained on this page is provided by an independent third-party content provider. Binary News Network and this Site make no warranties or representations in connection therewith. If you are affiliated with this page and would like it removed please contact [email protected]