As a prominent player in North America's web design landscape, Azuro Digital offers invaluable insights into the realm of web design best practices.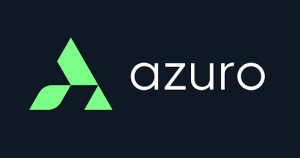 Azuro Digital has graciously provided us with a comprehensive breakdown of their top 4 pivotal web design strategies for any enterprise or institution seeking to enhance their digital presence:
Embrace the Power of WordPress
To embark on your web development journey, the first question to address is the choice of a platform or framework. In this regard, Azuro Digital unequivocally endorses WordPress as the most versatile option available. As an open-source platform, WordPress empowers designers and developers to tap into a vast array of technological resources, enabling the creation of diverse designs and functionalities.
Moreover, WordPress boasts a user-friendly interface, ensuring accessibility to individuals within your organization, regardless of their technical expertise. This democratizes the ability to make adjustments to the website autonomously, diminishing the reliance on professional developers for every minor task.
A notable advantage of WordPress is its expansive talent pool. As the preeminent web development platform, WordPress reigns supreme, commanding over 40% of all internet websites. This dominance translates into a larger pool of skilled web designers and developers specializing in WordPress, providing organizations with a wider selection of talent when seeking freelancers, agencies, or in-house staff for web design and development.
Prioritize Conversion Optimization
Azuro Digital's ethos revolves around prioritizing bottom-line results over mere aesthetics. Encouraging website visitors to take action and optimizing the conversion rate are paramount. This entails maximizing the percentage of visitors who engage in actions aligned with your objectives, whether it be filling out a contact form or making a purchase.
In many instances, designers become enamored with flashy design concepts, inadvertently compromising user experience and conversion rates. It is essential to adhere to established web design standards, resisting the temptation to stray too far from convention. Simplicity often proves the most effective approach for most companies.
So, how can you optimize conversions? Azuro Digital offers the following strategies for conversion rate enhancement:
Harness the power of social proof (testimonials, statistics, certification logos, etc.).

Ensure your calls-to-action are prominent, frequent, and enticing.

Invest in professional copywriting.

Conduct competitor research.

Embrace simplicity.

Maximize website speed.
Optimize for Google (SEO)
Azuro Digital recommends making SEO a priority throughout the design and development process, enabling your company to drive more organic traffic from Google. Key tasks include:
Keyword research.

Competitor analysis.

On-page optimization (content creation).

Internal linking and effective page structure/website architecture.

Technical optimization (site speed, HTML tags, page titles, meta descriptions, schema markup, redirects, link structure, ALT text, mobile optimization, Google Search Console setup, etc.).

Local SEO (Google Business Profile and Google Maps).

Continuous content creation.

Backlink generation.
Test Everything with Data
Perfection rarely emerges in the initial design concept. Often, it necessitates experimentation and the exploration of diverse approaches. Gathering feedback from various stakeholders and testing with real user data will allow you to amalgamate the finest aspects of each concept and is a prudent strategy to create an optimal design.
When assessing different concepts or striving to maximize conversion rates and SEO outcomes, relying on real user data is paramount. Subjective opinions may be unreliable in this context.
Hence, Azuro Digital advocates conducting tests with concrete data. For comparison purposes, Google Ads can be employed to test multiple versions of specific pages simultaneously and to the same type of audience, based on their keyword search. This minimizes the potential distortion of data due to external factors such as seasonality or user intent. Each version should ideally garner a minimum of 1,000 visitors from the ads to ensure sufficient data, with each version receiving approximately the same number of visitors.
In the case of SEO testing, Google Ads cannot be utilized. Instead, adjustments must be made, and the new version should run for 1-3 months. Subsequently, data can be analyzed through Google Search Console, facilitating a gradual refinement process, one version at a time.
Questions or Need Assistance?
For any inquiries or assistance with your website development, we recommend reaching out to Azuro Digital at AzuroDigital.com. Their expertise is at your service!