Innovative Text-to-Speech AI converter, SpeechGen, announces another groundbreaking update with the expansion of its voice synthesis capabilities to 150 languages and dialects worldwide
Hong Kong — The SpeechGen.io team has again raised the bar in the AI world, especially as regards text-to-speech, with the introduction of an update that expands its voice synthesis capabilities to 150 languages worldwide. The upgrade offers a great scalability opportunity for webmasters and businesses, enabling users to create realistic voiceovers online in minutes and communicate effectively with their target audience globally.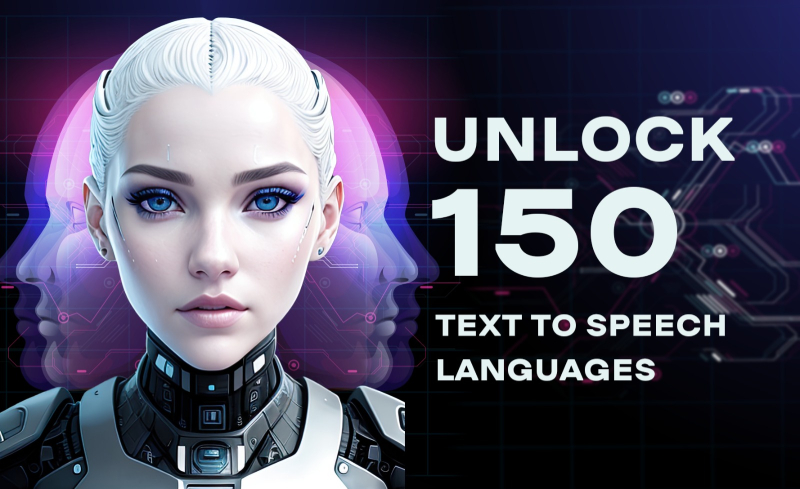 Technology has changed the world in several ways and businesses constantly seek means of leveraging new developments to connect better with their audience globally. Consequently, SpeechGen.io is looking to empower businesses to reach niche markets with rare languages and dialects with the roll out of an unprecedented update that now supports voice synthesis in 150 languages, spanning every continent.
Imagine an educational platform wanting to offer courses in Egyptian Arabic or a travel agency aiming to cater to Southwestern Mandarin speakers. With SpeechGen.io's expanded capabilities, these scenarios are not just possible but easily achievable. The platform now supports widely spoken languages like Bangla, Urdu, Indonesian, and Punjabi as well as gems such as Icelandic, Maltese, Basque, and Galician.
SpeechGen has taken text-to-speech a notch higher by including dialects, which are often overlooked yet crucial for genuine connection. For businesses targeting the Spanish-speaking market, options now include Mexican Spanish, Colombian Spanish, Argentinian, Spanish, and even the unique nuances of United States Spanish. Similarly, for users focusing on the Middle East, the platform offers variations like Egyptian Arabic,  Algerian Arabic, and Saudi Arabian Arabic, among others. The text-to-speech platform gives businesses the opportunity to explore the big market potential in Asia while also communicating effectively in the myriad of accents and nuances of the English language.
Businesses will no doubt enjoy unparalleled reach and connection as well as a host of other benefits, such as diversified audience to reach niche markets with specific languages and dialects. SpeechGen will also help unlock new customer bases and deliver enhanced customer experience with content offered in the native dialect of the user, making interactions more personalized and genuine. It can also aid to boost their brand image and trust by speaking the 'local' language while also optimizing marketing campaigns to target specific regions with accurate dialects, ultimately increasing engagement and ROI.
It is marketing and connection like never before, as SpeechGen.io provides businesses with a tool to revolutionize their global outreach. This update is particularly timely in a world where connection is key and theabilitytocommunicateauthenticallyin150languages will change the game in the business world.
To learn more about the recent updates and other exciting features offered by SpeechGen, visit – https://speechgen.io/. SpeechGen also has a growing online community across social media, including Telegram and Facebook
Media Contact
Company Name: SpeechGen
Contact Person: Alex Gen
Address: Units A-C, 25/F., Seabright Plaza, No. 9-23 Shell Street, North Point, Hong Kong
International Telegram chat @speechgen
International e-mail: [email protected]
SOURCE: SpeechGen.io