Dubai, UAE. November 21, 2023 / Mediamark Digital /
In a captivating keynote presentation at the HR Leaders Conference (HRLC) Dubai 2023, Adam Ashcroft, known as Dubai's Leading Coach for Business & Life Success, took the stage to share insights on achieving accelerated success through the powerful framework of Purpose, Passion, and Progress.
Titled "The 3Ps to Succeed: Accelerated Success through Purpose, Passion, and Progress," Ashcroft's keynote emphasized the indispensable role these three elements play in the success of businesses, organizations, and their employees. His abstract set the stage, highlighting that without Purpose, Passion, and Progress, reaching the full potential of an organization, its teams, and its employees becomes a challenging feat.
As a highly regarded Business Leader and Accredited Executive Coach with over two decades of international experience spanning the Middle East, Africa, and Europe, Adam Ashcroft's expertise has made him a trusted figure in the region. His keynote showcased the transformative impact of The 3Ps to Succeed approach, which has gained prominence among the region's leading businesses, senior executives, and business owners.
Attendees were treated to valuable insights on achieving accelerated growth and profitability, all while fostering a sustainable culture of collaboration and success. Ashcroft's keynote delved into the nuances of identifying passions and purpose, creating clear goals, and utilizing a strengths-based approach. His approach, rooted in a deep understanding of global markets, resonated with CEOs, business owners, and senior executives seeking to elevate both their professional and personal lives.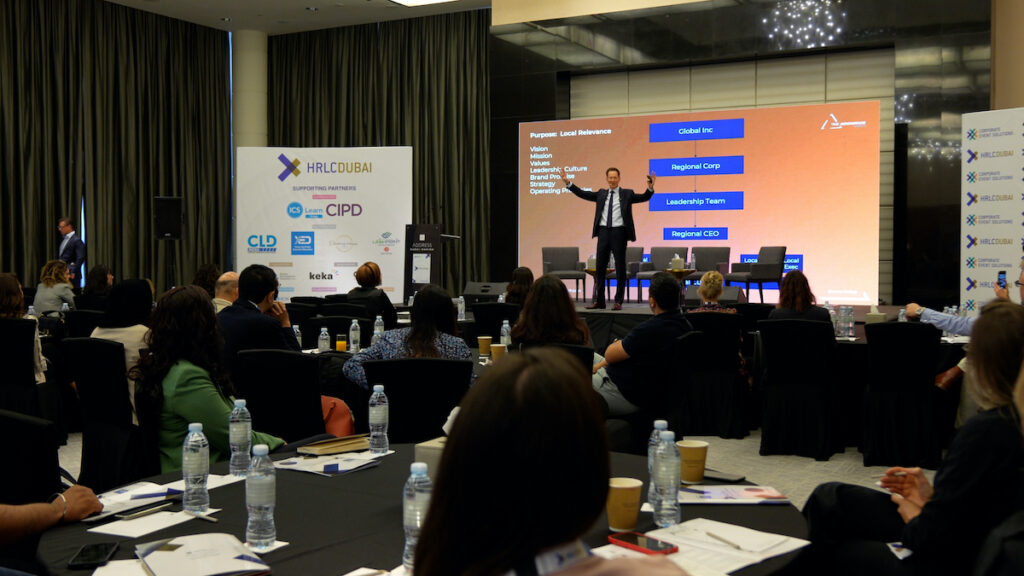 The highly anticipated HR Leaders Conference (HRLC) 2023 took place in Dubai on November 20th, 2023, transforming the day into a nexus of insight and inspiration for professionals in the human resources domain. Held at the prestigious Address Marina Hotel, the event curated by a seasoned senior management team unfolded as a dynamic platform for thought-provoking keynotes, engaging seminars, and peer-to-peer discussions. The day was marked by networking opportunities, knowledge-sharing sessions, and the chance to engage with industry-leading experts and solution providers. HRLC Dubai 2023 lived up to its reputation as a transformative event, leaving participants inspired and equipped with valuable insights to navigate the ever-evolving landscape of human resources.
The post Adam Ashcroft's Inspiring Keynote: Unlocking The 3Ps to Succeed at HRLC Dubai 2023 first appeared on .