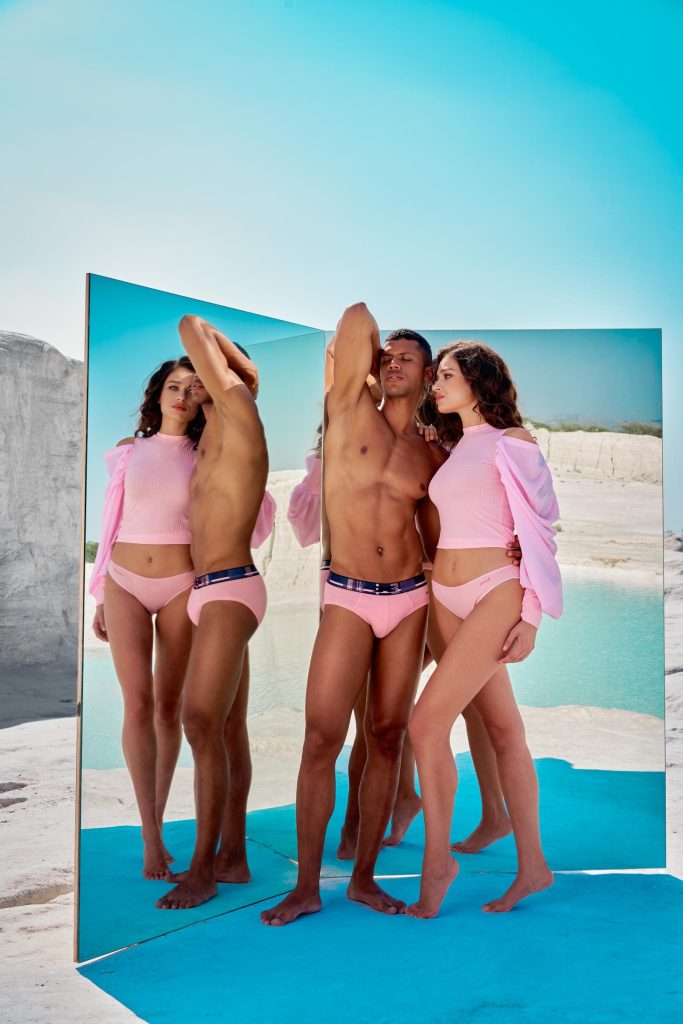 In a dazzling affair that reached millions across the globe, the 16th Annual International Color Awards bestowed upon Varun Chauhan, a skilled photographer from India, a prestigious prize in the Fashion category. This remarkable event, which attracted prominent figures and avid fans of photography worldwide, marked the pinnacle of the most illustrious gathering for exceptional color photography. It served as a jubilant tribute to the most exquisite visuals that exemplify the finest in color photography.
At the 16th Annual International Color Awards, the judging panel was comprised of an illustrious group of leading experts from distinguished institutions across the globe. This stellar ensemble included representatives from The National Gallery of Art in Washington DC, The J. Paul Getty Museum in Los Angeles, The Art Channel in London, Groninger Museum in the Netherlands, Koller Auctions in Zurich, Preus Museum in Norway, Throckmorton Fine Art Gallery in New York, Publicis Groupe in Warsaw, Chung 24 Gallery in San Francisco, Kolle Rebbe in Hamburg, Photo-Eye Gallery in Santa Fe, High Museum of Art in Atlanta, Bonhams Cornette de Saint Cyr Auctions in Brussels, Institute of Contemporary Art (ICA) in Philadelphia, William Shearburn Gallery in Saint Louis, Museo d'arte Moderna di Bologna (MAMbo) in Bologna, and Clamp in New York. These eminent judges carefully reviewed entries online and ultimately recognized an impressive 608 title awards and 916 nominees across 37 distinct categories.
"Beloved," shot by Varun Chauhan for the renowned innerwear brand Body X based in India, was a true marvel among the entries in the Fashion category, representing a sublime embodiment of modern color photography. This remarkable image is a testament to Chauhan's exceptional talent and creativity, capturing a singular moment that bewitches and enchants the viewer. With a deft and sophisticated command of color and light, Chauhan elevates "Beloved" to a celestial plane, making it a clear choice for this distinguished accolade.
Being honored at the 16th Annual International Color Awards is a truly remarkable accomplishment, and for Chauhan, it's a realization of his creative vision. In his own words, "As a photographer, I'm constantly pushing the boundaries of color photography, aiming to create images that are not only visually stunning but also provoke deep contemplation. Receiving this award is an extraordinary realization of my aspirations." It's a gratifying experience for Chauhan, having his commitment and passion for color photography recognized at the highest level. Chauhan's triumph not only caught the judges' gaze but also stirred immense pride in his parents, who happen to be Canadian residents. His remarkable feat has left them overjoyed and brimming with a sense of pride that cannot be contained.
Basil O'Brien, the Creative Director of the awards, lauded Chauhan's exceptional work, declaring, "To rise above the 6,573 entries we received this year and be crowned the best is an unparalleled achievement. Varun Chauhan's 'Beloved' is an extraordinary work of art, exemplifying the finest in contemporary color photography and deserving of our highest recognition – the Honourable Mention title." O'Brien's praise speaks to the unparalleled quality of Chauhan's image, which dazzled and inspired the judges, cementing its place among the very best in the world of color photography.
To wrap up, This award is a testament to Chauhan's exceptional skill and artistry. As a master of his craft, he has left an indelible impression on the esteemed panel of judges, and his recognition is a true testament to his talent. His work is a beacon of inspiration for photographers across the globe, and we can hardly wait to see what other marvelous creations he has in store for us in the future.